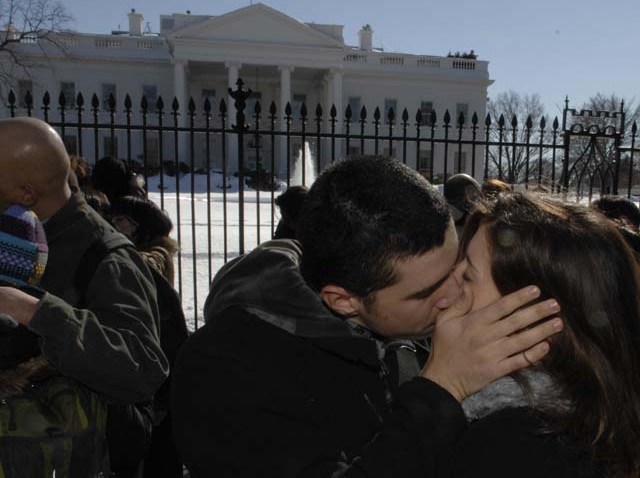 Maybe we're not that romantic, but sometimes there is such a thing as being sickeningly sweet.
Take the Performance Corporation and Solas Nua's so-called double shot of Theatrical Espresso in front of the White House on Valentine's Day:
Over 100 undercover performers smooched outside the gates of President Barack's Obama Pennsylvania residence at 2 p.m. Sunday as Irene O'Mara and a capella group Alchemy sang "Kissing You." As the Performance Corporation noted on their site:
After a suitably romantic period (and enough time to bring the Capitol Police on the scene!), our kissers then melted back into the crowd, leaving the US capital with a suitably romantic glow.
How, um... sweet.
Maybe next time they could pair up with the peeps doing Cupid's Undie Run for a truly entertaining Valentine's.