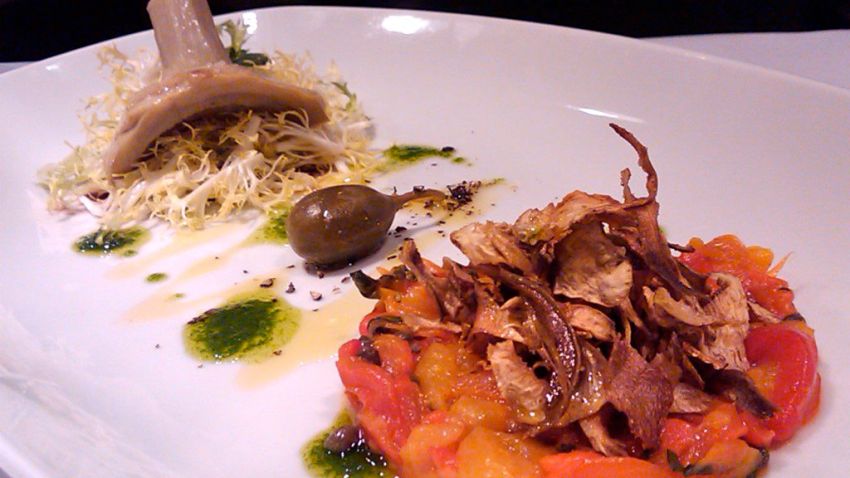 Take a look inside K Street's Teatro Goldoni to see who was dining out last night as part of Restaurant Week, which runs Jan. 11 to 17:
Booth No. 6: Socialites Diane Kay and Tandy Dickerson. CNN's Edie Emery.
CNN's Edie Emery, constantly checking her BlackBerry, sat with Diane and Tandy as they gossiped about the Washington, D.C., of yesteryear. "It was a great night for catching up with old friends and gossiping about the good ol' days," Tandy said. The two spoke of Merrywood, the sprawling estate passed down to Tandy's husband, Wyatt Dickerson.
Booth No. 3: Satirist Mark Russell and wife Alison. Author and long-time columnist Myra MacPherson.
The always endearing comedian regaled the table with some of his latest Obama quips:"The Nobel Committee has bestowed the Peace Prize for 2009 on President Obama, and all I can say is, it's about time. Obama was notified that he was the winner when the folks from Publisher's Clearing House showed up at his door. But most of all -- Barack Obama kept al-Qaeda out of Norway."
Also at the table was political style writer for the Washington Post and Pulitzer Prize nominee Myra MacPherson, who just signed a book contract.
At the bar: Raptor Strategies' David Bass with a bevy of journalist friends.