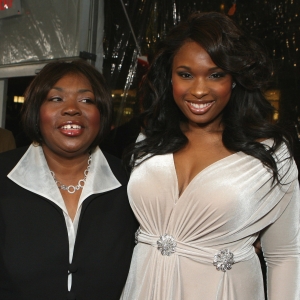 William Balfour, a suspect in the murders of Jennifer Hudson's mother, Darnell Donerson, and brother, Jason Hudson, was taken into police custody on Friday, according to the Chicago Sun-Times.
Balfour, said to be the estranged husband of Jennifer's sister, Julia, reportedly remains in custody today. Missing child Julian King, his step-son and Jennifer's nephew, was not found with the suspect.
VIEW THE PHOTOS: Jennifer Hudson
"The 7-year-old is still the subject of an active Amber alert," a spokesman for the Chicago police department told Access Hollywood on Saturday.
According to the Sun-Times, Police Supt. Jody Weis said the FBI has been called in to help search for the boy.
VIEW THE PHOTOS: Scenes From Sex And The City: The Movie
"When a certain amount of time passes, that's why we would reach out to the FBI," Weis was quoted as saying in the Sun-Times, noting that enough time has passed for Julian to have potentially been taken across state lines. "We're going to use any resource we can to solve it."
Police issued an alert on Friday looking for a 1994 white Suburban, which they believed may have contained Balfour and the boy. According to the Chicago Tribune, the vehicle is registered to Jason Hudson, Jennifer's brother.
Balfour has reportedly been married to Julia for two years, living at the family home on Yale Avenue. Access confirmed on Friday that Balfour resided at Darnell Donerson's home in 2007. But the couple reportedly separated recently and were planning on divorce.
VIEW THE PHOTOS: Dreamgirls LA Premiere
According to CNN, Balfour has been on parole since 2006, following close to seven years in prison for attempted murder, vehicular hijacking and possessing a stolen vehicle.
Balfour's mother, Michele Davis Balfour, denied his involvement in the double homicide.
"I'm not going to let them put my son down," she told reporters at the police station on Friday, according to the Sun-Times. "My son had nothing to do with this… and I'm very upset with the police because they are refusing to let me see my son."
A spokesman for the Chicago police department told Access Hollywood that suspects were being questioned, but could not confirm their identities.
"Detectives have and continue to speak with several individuals," he said.
Police told Access on Friday the victims were discovered at around 3 PM local time.
Related Content from AccessHollywood.com:
PLAY IT NOW: 'The Secret Life Of Bees' Premiere, Los Angeles
PLAY IT NOW: Garnier Fructis Rock Your Style: Jennifer Hudson

MORE ACCESS ON THESE TOPICS: Jennifer Hudson - Crime - Celebrities - American Idol

Copyright NBCAH - Access Hollywood