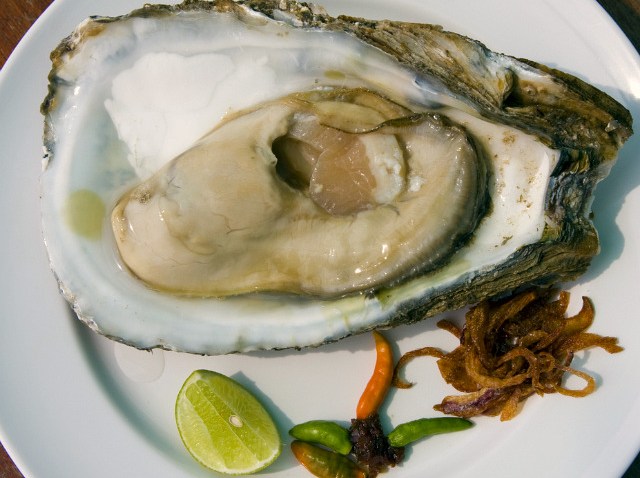 Local celebu-chef Jeff Black has yet another culinary venture in the works: Pearl Dive Oyster Palace. The proposed restaurant will occupy 1612 14th St. N.W. near Logan Circle, and is slated for an opening "in time for Valetine's Day," the Washington Post reports.
On the menu: seafood stew, po' boys, pasta, perhaps fried chicken and skirt steak, and, of course, oysters. The space will also house BlackJack, an upstairs bar with -- wait for it -- a bocce ball court!
Oysters and bocce ball? This is a place we can get behind.
However, TBD reports that Black has run into problems with nearby residents who are concerned about a rumored roof deck or summer garden that might be kept open until the early hours of the morning. Petitions are currently floating around the neighborhood.
The sway of said objections will be determined at a hearing for the restaurant's alcoholic beverage license application, which is set for Nov. 1.
Will Pearl Dive open on schedule? Will neighborhood tempers be inflamed? Will Washingtonians ever be able to eat oysters and play bocce at the same time? Ohhhh, the suspense. Only time will tell.
---
Let's Go Around Town: Keep up with what's happening in the D.C. area anytime, anywhere. Follow us on Twitter and Facebook. Sign up for our e-mail newsletters and find out What You're Doing Tonight with texts delivered right to your mobile phone -- just text DCTONIGHT to 622339 to sign up. (Message and data rates may apply.) Don't forget our iPhone app!