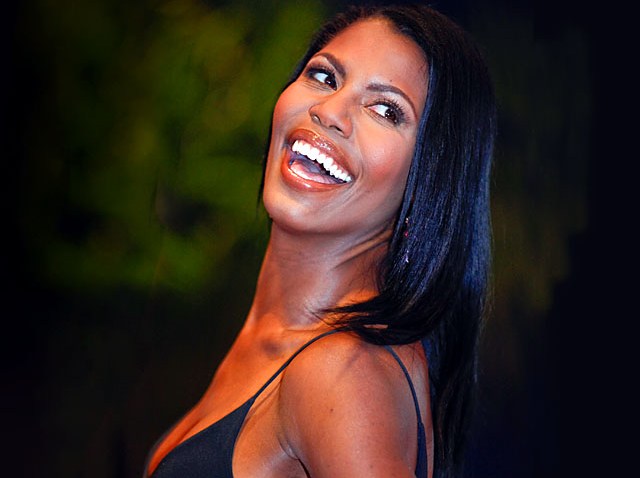 Reality star and Washington D.C. resident Omarosa dished to Niteside about her new dating show with Donald Trump, her thoughts on ex-"Real Housewives of New York" star Bethenny Frankel with whom she's had a public spat and what it's like to live in the limelight.
What made you decide to film a show about your dating life? I really wanted to do something special, and I thought "The Ultimate Merger" was the perfect fit. I was really proud to be the co-creator of the show with Donald Trump, and I'm also extremely proud of the turned out.
Did you find love on the show? No, I didn't, but the great thing about "The Ultimate Merger", is that it really opened me up for the possibility of real love, and I'm grateful for that.
Who was your favorite character on "The Ultimate Merger"? Eddie, Javis and Charles have really become three of my favorite people. They all have great spirits.
Viewers were thrown off with R&B singer Al B. Sure's presence on the show, are you two dating? No, we're good friends. I think that people just didn't get his personality and sense of humor, but no, we're only friends. I've known him forever.
The Christian Community had a lot to say about Reverend Dr. Jamal Bryant being featured on your show, what do you have to say about that? I was honored that a man of his stature would even find the time to be on the show. He gave me a chance when I first begin in the ministry by letting me preach at his church, Empowerment Temple, and I'll never forget that. He was helpful by letting me know if the men were being truthful and some of the best moments on the show were in the boardroom with Dr. Bryant. I don't regret having him on there.
When did your career really start to really take off? During the writers strike, that's when the television industry needed us. I was able to do 10 to 15 shows. Fans just couldn't get enough of me and what I was going to next.
There are so many new reality shows. What do you think of the reality shows that come out now like "Jersey Shore" and "The Hills"? Well, I definitely think this industry has changed immensely. I watch the Snookis, Spencers and Heidis of the world and it's just totally different from how it used to be. When I first started reality shows were kind of a [one-off] deal. You'd have your regular jobs bagging groceries, do the show, and go back to bagging groceries. This industry wasn't designed for us to make an impact. I just hope with all these new shows, that reality TV keeps moving in a positive direction.
There's been a lot of back-and-forth drama with you and former "Real Housewives of New York" star Bethenny Frankel. What's the issue? I don't want to beat a dead horse at all, but when I met Bethenny she was a cocktail waitress. She reached out to me when she got accepted onto Martha Stewart's apprentice show. It's just disappointing that it's turned out like this. All I have to say is the same people you spit on going up, is the same people you'll see going down.
What's next for you? I have lots of great projects coming up. I signed a three-year deal with TV-One and Trump Productions for "The Ultimate Merger." Whether I'm starring in it or just a producer, there will be another season. I'm really excited to create more positive television.
You've been in the limelight for a long time now. If you had to do it all over again, would you? Yes, in a second. I do wish I would get as much attention for my ministry and charity, but besides that I wouldn't change anything. The stars aligned for me with everything that has happened. My relationship with Donald Trump, the many shows and the phenomenon that has become Omarosa would not exist if I changed even one thing.