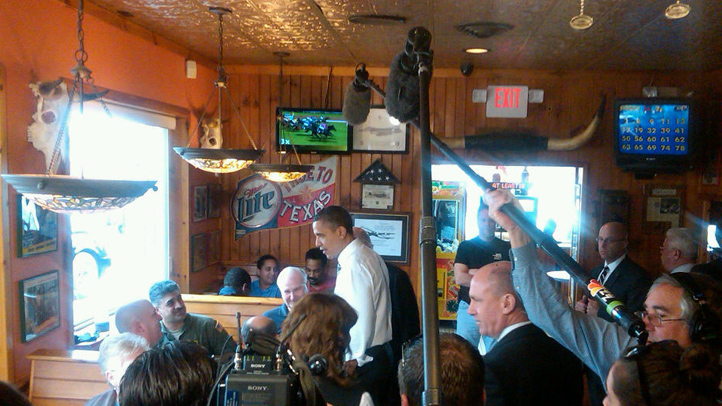 President Barack Obama made a surprise visit to a barbecue joint up in Maryland Thursday afternoon. Hey, a POTUS has to eat.

Obama, with Sen. Ben Cardin (D-Md.), visited Texas Ribs & BBQ in Clinton, Md.

The two first headed to the takeout counter, with Obama pausing to check out a menu, before ordering two slabs of babyback ribs.

"I am going to have to pay, so don't try getting sneaky on me," Obama told the cashier.

After placing their orders, he and Cardin chatted with other restaurant patrons.

One group included some military folks, including one who told Obama that he'd helped fly a him in military aircraft during during the 2008 campaign season.

"Thanks for your service," he said to some diners who worked at Andrews Air Base. "I'm standing between you and the last bite."
---
Check Out the Scene: Keep up with what's happening in the D.C. area anytime, anywhere. Follow us on Twitter and Facebook. Sign up for our e-mail newsletters.