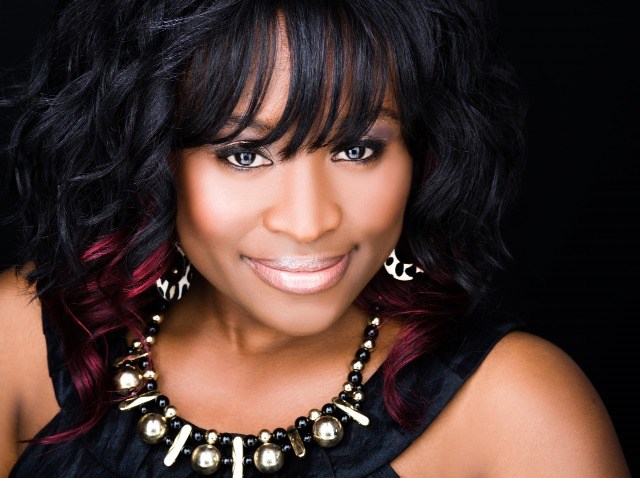 The fifth annual Capital Queer Prom will take over The Spirit of Mount Vernon on March 19. Partiers will enjoy cocktails and hor'dourves, dancing, a silent auction, prom photos, and a commemorative prom yearbook -- and the chance for an evening that many event-goers didn't get to have in high school.

We talked to Elaine Mensah, the founder and fashion director of SVELTE, LLC, about the prom and the importance of saying no to bullying in the District.

Why was it important to you get involved with the prom?

I really wanted to be involved because of everything that the prom stands for. It's giving people who didn't get the opportunity to attend their own prom because of their sexuality or their partner a chance too. We were already planning the fundraising event when a lot of the teen suicides began to happen; we knew then that we had to make it bigger than we had originally envisioned. It's an event that affects everyone, gay or straight.

Have you ever had any bullying experiences or know anyone who has?

Yes, I definitely know people who have been bullied because of who they are. Although I've never been bullied in the formal sense, I do know what it's like to be judged because you're different. I'm originally from Ghana, but spent my senior year of high school here in the U.S. I was treated awful because of my accent and simply because I was different. There's many different forms of bullying and silence is one of them. It's a feeling of loneliness that I can relate too.

What advice would you give to teenagers and kids in D.C. who are bullied?

This too shall pass. I know when you're in it, it feels so overwhelming and so consuming, but it does pass. It's also OK to stand up for yourself, to let people know you won't let them talk to you a certain way, so have confidence. Don't be afraid to be who you are, it's about being an individual.

We've seen a lot in the news lately how powerful words are, does the old adage "stick and stones may break my bones, but words will never hurt me" still hold any value?

We've all been kind of ingrained with this idea that as long as it's not physical violence, it's OK. Words can move people, get presidents elected, and words really are powerful. It's also important to know that people process differently. No one consumes information the same.

What do you hope people take away from this event?

The one thing I want people to take away from Put on the Glove [a Jan. 27 fundraising event for the prom, held at Town Danceboutique] and the prom is that bullying is not just something that affects only the LGBT community; it affects everyone. I hope people realize they're giving money to an organization that's at the forefront of this fight. We want people to walk away knowing they were able to give to a good cause and celebrate being who you are.