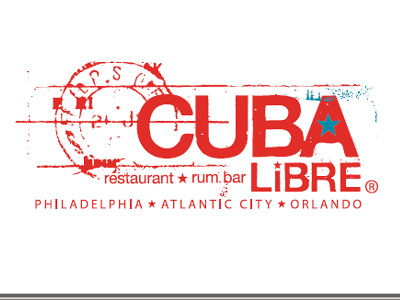 The question for Cuba Libre (801A 9th Street, NW), the latest restaurant to burst boldly into Penn Quarter, is what will bring them in first?
Will Washingtonians go for web-advertised "celeb spotting," a "late-night Latin floor show," "mojito madness" or something else? What about 50 percent off dinner from Oct. 1-7? Or a 25 percent discount the following week? The two-week "preview" period is designed to draw in new patrons who might not be familiar with the flavors of Nuevo Cubano or the concept. It also gives the new restaurant a pass to work out kinks and train employees.
"A Free Cuba," translation for the restaurant's name, symbolizes the owner's "hope for the future of the treasured island nation." According to a Cuba Libre spokeswoman, the restaurant will "highlight the pre-Castro bygone era ... recall[ing] the golden days of 1950s Havana in an energetic atmosphere distinguished by authentic Cuban architecture."
Lunch service starts on October 20, featuring a "Cuban Bento Box" which includes three dishes -- los classicos -- plus dessert for $16. The lunch, brunch, and dinner menus combine seafood, beef, pork and chicken with exotic fruits and seasonings. Think Cuban-style-paprika-marinated-boneless-chicken-manzanilla olives-raisins-casserole, with a side of Malanga-goat cheese fondue.

So, the second question for Cuba Libre Restaurant & Rum Bar, is what will keep them coming back? Clearly, the chain restaurant is growing in popularity, with restaurants in Orlando, Philadelphia, and Atlantic City. In 2009, OrlandoMagazine.com named Cuba Libre one of the seven best new restaurants.
Of executive concept chef Guillermo Pernot, the critic wrote, "The winner of awards from Food & Wine Magazine and the James Beard Foundation, Pernot ... may not be in the kitchen but it's his hand steering the menu. His use of tropical fruits and his innovative adaptations of traditional Cuban dishes ... are always enjoyable and at times breathtaking."
Cuba Libre described Chef Pernot's motivation for coming on-board in 2006: He "was inspired to create dishes reflecting what Cuba's cuisine would be like today had Fidel Castro not come to power and it had continued to flourish over the past 50 years."
At last, a political reason to go, which Washingtonians almost always appreciate.
To view a video of the restaurant, featuring colorful images from fresh mojitos to Martha Stewart, click here.