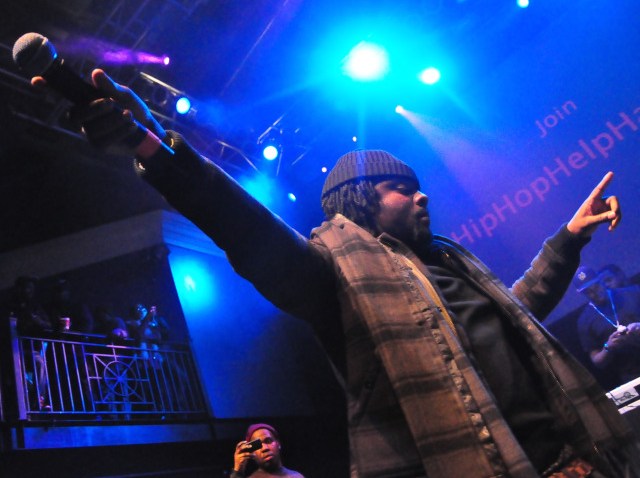 Party Promoter Yodit Gebreyes defended the decision to send a portion of the proceeds from last night's star-studded, sold-out benefit concert for Haiti at the 9:30 Club to Wyclef Jean's embattled organization, which has come under fire for alleged mismanagement.
"When I asked everyone where they wanted to donate the money to, the answer was Yele Haiti," Gebreyes said. "Yele Haiti really seems to get to the gutter, and that's where they need the most relief."
Wyclef has defended himself against criticism.
Members of the hip hop community -- DJ Alizay, DJ Anonymous, DJ Heat, Don Juan, K-Beta, Kenny Burns, Paula Campbell, Southeast Slim, Tabi Bonney, XO and R&B singer Raheem DeVaughn -- flocked to the 9:30 Club last night where 100 percent of the bar, ticket and service sales were donated to the effort.
Local artist turned national superstar Wale left his tour with Jay-Z to perform a 30-minute set that wrapped up the evening.
"Tonight signifies the power of social media, and you all go it right," said councilman Harry Thomas of Ward 5.
Gebreyes helped raise more than $22,000 in five days for Haitian relief and donated half of the proceeds to Partners in Health Organization, a group focused on medical aid for critical patients. The promoter's idea began with a single tweet and the operation soon swelled to more than 100 volunteers, bloggers and artists.
"It's sad to see Haiti in a bad light -- what if Barack Obama couldn't go back to the White House? I mean, that is what these people are going through," Gebreyes said.