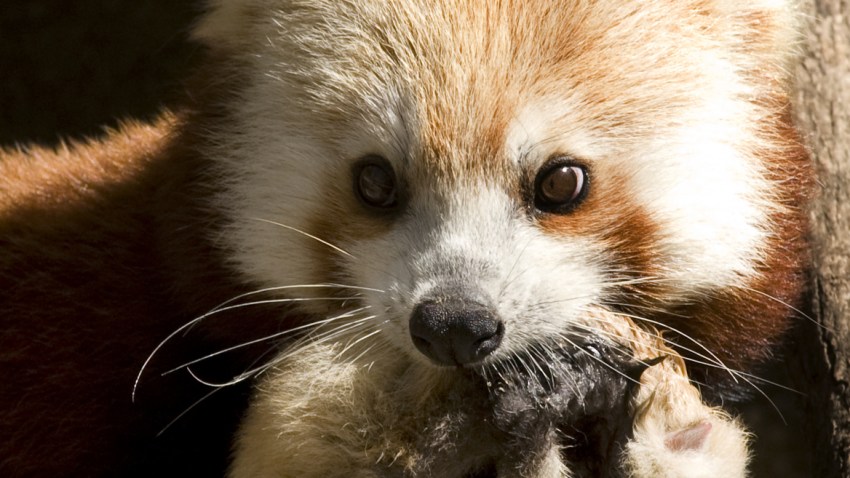 Folks, here we have it. An example of a successful arranged marriage that blossomed into full-fledged love between two of Washington's most eligible -- red pandas.
The tale began when 3-year-old Tate and 2-year-old Shama were introduced at The Smithsonian's National Zoo. It was love at first sight.
One and a half years later, Shama has given birth to a healthy cub -- the first red panda cub born at National Zoo in 15 years. Both mother and child are in great spirits.
The birth of this new red panda cub gives a new hope of survival to a species in decline. Due to habitat loss, right now red pandas are an endangered species, with fewer than 2,500 remaining in the wild.
Weighing just 6.5 ounces, the new baby seems to be happy and healthy, but not yet ready for its public debut. The Zoo will keep the red panda section of the Asia Trail closed to the public until Shama and her cub are ready for visitors.
Calm down, animal lovers! Soon enough, Washington's newest red panda will be ready to strut its stuff and you will get to catch a glimpse of D.C.'s newest child star.