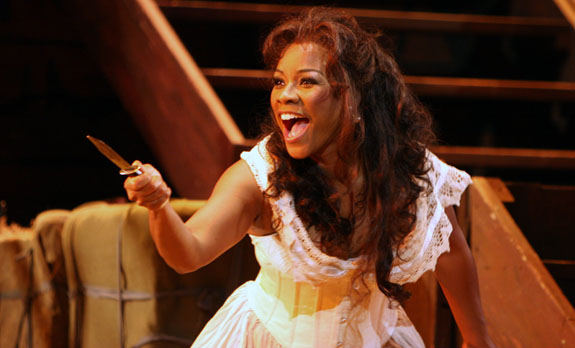 The cash-strapped Washington National Opera is exploring its options as it tries to stay afloat.
One of those options is a merger with the John F. Kennedy Center for Performing Arts. According to the Wall Street Journal, the two would have a similar relationship the Kennedy Center has with the National Symphony Orchestra.
Under the arrangement, the Kennedy Center would absorb all of the opera's debt, and in return, the opera would concede approval on artistic and budgetary matters.
The opera has tried to trim its debt by laying off several staffers and cutting back on performances. But according to the Journal, it is still $11 million in the hole.
It's not alone. Opera companies across the country are finding it hard to stay afloat in a lukewarm economy. Both the Connecticut Opera and the Baltimore Opera Company closed their doors because of financial hardship.
The Washington National Opera has performed at the Kennedy Center for more than 30 years, but the two organizations do not have a financial relationship beyond that of landlord and tenant.