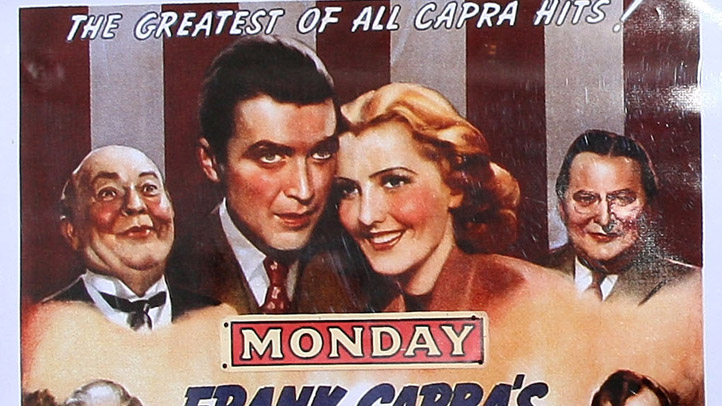 Disillusioned by politics and nostalgic for days gone by? Check out beloved black-and-white film classic "Mr. Smith Goes to Washington" playing at the Landmark E Street Cinema (555 11th Street NW) this weekend.
In this 1939 Washingtonian fairy tale, idealistic Jefferson Smith (James Stewart ) replaces a senator and is inteded by strategists to be an easy simpleton they can manipulate. But Smith's secretary, Clarissa Saunders (Jean Arthur) works with him to help champion wholesome causes like building a new park for Boy Scouts.

But as we all know, corrupt senators hate children, especially children playing in parks. They just can't have it. They need to use park land to build dams and make money. So crooked Sen. Joseph Paine (Claude Rains) gets involved and tries to accuse Smith of profiting off the bill.
The film culminates in true D.C. grandeur, with an unforgettable filibuster made by Smith defending his bill and his innocence.
Check out this hearwarming classic if you're needing a little reminder of why you came to Washington in the first place. Sat. 11 a.m.; Sunday 10:30 a.m., $11.