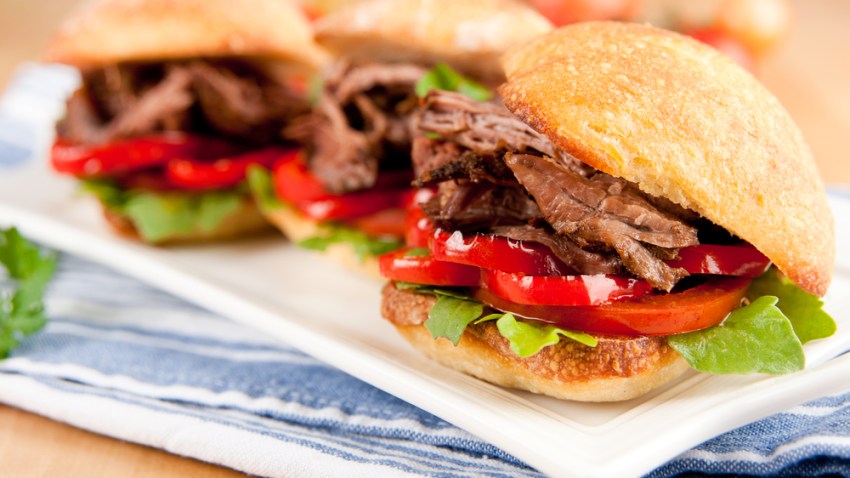 Gird your arteries! D.C. Meat Week has returned, and with a roster of new barbecue restos in the city, it's slated to be the most gluttonly glorious one yet.

"We're definitely excited about the level of barbecue that's developed in D.C., and honestly it's been a long time coming," said DC Meat Week founder Mike Bober, who also writes the Capital Spice food blog with his wife.

A week of special dining events is running now through Sunday, Feb. 5, but reservations are going fast, so make your plans ASAP. "In past years we had one signature event," Bober said.

He offers a tip: "Hill Country's all-you-can-eat barbecue is every Monday, so you can make that up later -- and you definitely have to."

Smoke and Barrel's dinner is booked, but "for sheer value, Tuesday and Wednesday nights both look amazing."

Pork Barrel BBQ (2312 Mount Vernon Ave., Alexandria) on Tuesday is dishing up a sampler of every meat for $20.
On Wednesday night, PORC -- which is normally a food truck -- is setting up shop at 700 V St. NW, serving a $20 buffet that includes their new sausage.

On Saturday, Feb. 4, Mr. P's Ribs & Fish (514 Rhode Island Ave. NE) is setting up in the Rhode Island Ave Center parking lot, and Bober said that's also not one to be missed.
So what are you putting on your plate during Meat Week?

"For me it's always about the pork -- pulled pork is always so versatile," Bober said. "It takes a lot of sauces, and in D.C. that's important, [with] people from all major barbecue religions."

For sides, look for something "with a bit of acid to it," Bober recommends. "Vinegary coleslaw, mustardy potato salad -- otherwise you're getting heavy on heavy. I always advise to look for a good counterbalance." He suggests loading up on Pork Barrel's smoked vegetable ratatouille if they serve it at the event.

If you overload during Meat Week, though, there is a way to repent. Following up is Meat-Free Week (Feb. 6-15), which is helmed my a different group -- not that that's a surprise.
"It's always the week after Meat Week," Bober said. "We're kind of a yin and a yang for each other. Personally I kind of welcome a Meat-Free Week after a Meat Week."
---
Check Out the Scene: Keep up with what's happening in the D.C. area anytime, anywhere. Follow us on Twitter and Facebook. Sign up for our e-mail newsletters.