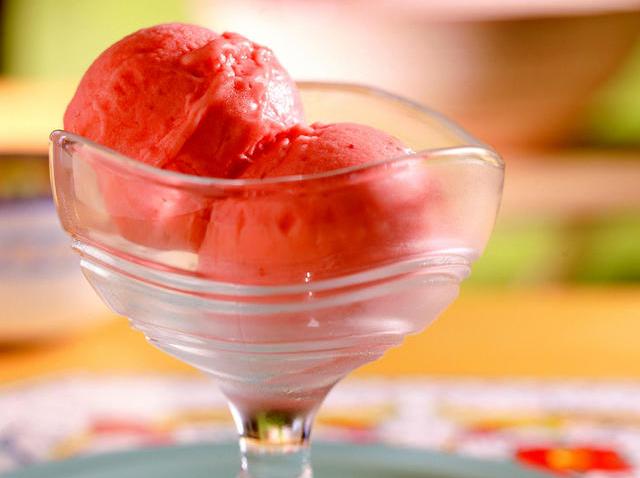 In Georgetown, among a throng of colonial rowhouses, crowded together like a bottom row of crooked teeth, is a little window to hispana.
The Argentine-style heladaria, DolceZZa, is a small, bleach-white and sea-blue storefront. On nice days, you can see its large, low-set French windows strewn open so that customers can sit on the plush window seat with their legs dangling out onto the sidewalk. You might also see a mass of curly hair bobbing up and down behind the counter. That's owner, Robb Duncan, who opened the store with his wife, Violetta, in 2004.
The pair met in Brazil in the late '90s and traveled to the Amazon, then to Violetta's native land, Argentina, where Robb met his second love -- helado artisana. "He was blown away by it," says Violetta. "He said, 'Why don't we bring this to the states? There's nothing like this there.'"
Two years later, they did bring it to the states, along with a lot more. Argentine machinery, flea market furniture, and even architects were imported to create DolceZZa. In 2006, Robb left his job as a software developer and documentary maker to devote more time to the store.
Was it worth it? One taste of their meticulously crafted gelato or a quick glance at their stats (the business grew 700 percent in four years) will answer your question.
In 2007, Robb opened a location in Bethesda, but remained faithful to the DolceZZa philosophy: "Be Curious. Be Spontaneous. Play with your food. Support local farmers and make exquisite gelato."
The couple and their business partner still make a fresh batch of gelato in their Georgetown shop every morning, using seasonal produce and dairy from local farms, Blue Ridge Dairy, Endless Summer Harvest, and Cinda Sebastian. Their dairy-based gelatos center on Argentina's famous Dulce de Lece, while their other gelato ranges from flavors like Avocado Honey Orange and Sicilian Blood Orange to Mango Champagne and Thai Coconut Milk.
DolceZZa has the type of food you eat with your eyes closed.
More Information: