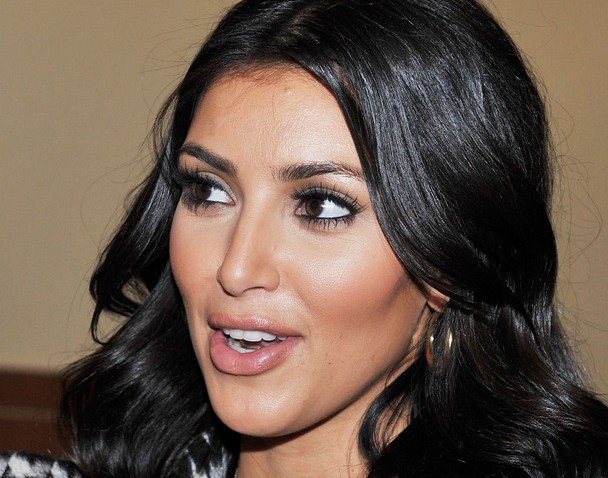 Kim Kardashian is hoping to put plastic surgery rumors to rest once and for all – and she's digging through her family photo album to do so.
On her personal Web site, KimKardashian.com, Kim posted a photo of herself wearing a bikini at the age of 14, hoping to put an end to the questions about whether her curvaceous figure has been surgically enhanced.
[ VIEW THE PHOTOS: Star Sightings ]
"I have decided to post this picture to finally put all of the plastic surgery rumors to rest!" Kim wrote. "I hope after seeing this you guys will never ask me a plastic surgery question again! I have had a size C since I was 11 years old!"
Kim was prompted to dig up her old family photo and make it public after a fan, using the name "Curious Cat," posted a message asking Kim which cosmetic surgeries she has had done.
[ VIEW THE PHOTOS: Kim Kardashian ]
"I am assuming breast implants and lip injections," the fan wrote.
And while the recently booted "Dancing" contestant insists her physique is all natural, Kim did admit she's not completely against the idea of plastic surgery.
"I am definitely not against it at all, but haven't yet had it!," Kim continued. "Personally, lip injections are the thing I would never do — even if I didn't have full lips. I think lip injections look very fake and bad and I wouldn't want to kiss anyone with stuff in their lips—so I wouldn't do it to myself."
[ VIEW THE PHOTOS: 'Dancing With The Stars' Season 7 ]
So although getting her lips done might be out of the question, Kim revealed she is planning on a breast lift – just not yet.
Related Content from AccessHollywood.com:
PLAY IT NOW: Kim Kardashian Gets The 'Dancing' Boot (Sept. 30, 2008)
PLAY IT NOW: Kim Kardashian's 'DWTS' Rehearsal

MORE ACCESS ON THESE TOPICS: Kim Kardashian - TV - Dancing With the Stars

Copyright NBCAH - Access Hollywood