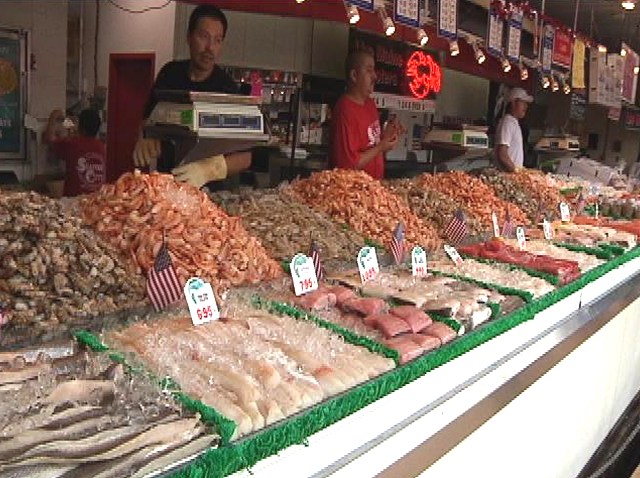 Throngs of people descended on the Southwest Waterfront in search of fresh seafood for holiday gatherings. We're talking fish, crabs, oysters, clams and that famous little critter the crawfish.
There's nothing like a feast for the eyes than rows and rows of fresh seafood. Just looking it over gives folks a little island holiday getaway. And with the cry of "Fresh fish!" the cast of characters on the D.C. Wharf gets more colorful by the minute.
Although the Gulf of
Mexico
oil spill has shut down fishing for more than thousands of miles, the harvest from the
Chesapeake Bay
is doing fine. And so are local seafood businesses.
Ruth Settles
said she was surprised at the good price she got on a bushel of crabs.
"It's lower than I paid a couple of weeks ago on Mother's Day," she said. "I thought it was going to be a bit higher to be honest with you."
But
Ryan Evans
of Jesse Taylor Seafood is concerned about seafood from the gulf area.
"My main concern for the crabs will be in the wintertime because that's where I get them from November into March," he said. "I don't know what I'm gonna do at that time."
Even with crawfish coming from the gulf, so far there are no worries. They like marshes and inland waterways, so for now, they're safe -- except from us.