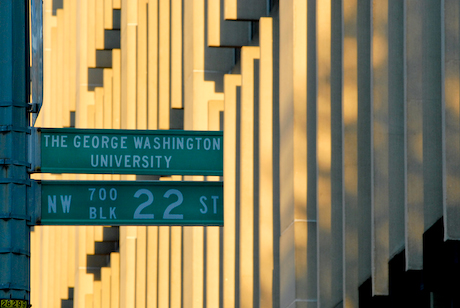 GW – No longer Among the Country's Least Eco-friendly Schools was originally published on City Desk on Sep. 3, 2009, at 5:14 p.m.
The George Washington University has pulled up its grade in a national environmental group's annual college ranking.
Then again, there really was no place to go but up after last year, when the Sierra Club named GW one of the five least sustainable universities in the country, the student-run GW Hatchet, pointed out in its front page coverage today.
Even though the school's environmental record doesn't suck quite as much this year, it hasn't exactly entered the "ivy league," so to speak, of eco-friendly campuses. It is now ranked 81 out 135 universities around the country; hardly a passing score even with grade inflation so common at colleges these day.
Still, the Sierra Club's third annual Cool Schools report didn't even consider other D.C. colleges such as Georgetown University, American University and the University of the District of Columbia. So there's no way to establish the true pecking order, environmentally-speaking, of D.C. higher-learning institutions.
The only other area schools included in the ranking also received uninspiring grades: The University of Maryland beat G.W. with a 67, while George Mason University brought up the rear with an 89.
Copyright CITYP - Washington City Paper