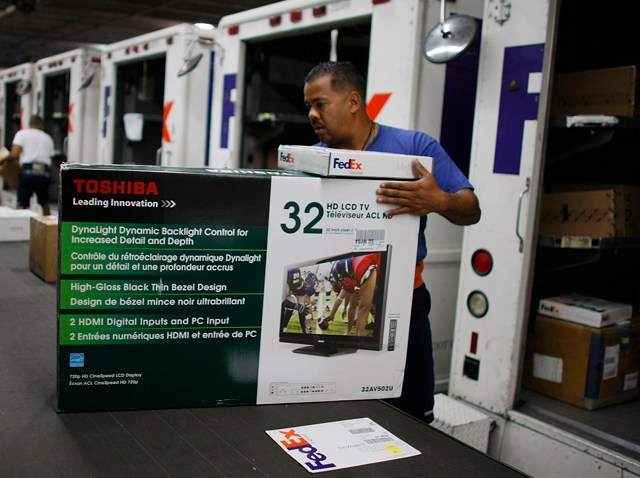 Think your schedule is busy today? Think again. Today is the busiest shipping day of the year, which means companies like FedEx will be pulling some long hours.
FedEx is expecting to move 13 million shipments today, that's 1 million more than this time last year. And that's almost twice what FedEx moves on a regular day.
They are expecting 50 million packages to ship this week. One reason for the shipping increase is more online shopping this holiday season.
The Post Office is also expecting its busiest day today with 830 million cards, letters and boxes expected to move out by the end of the business day.
To make sure your deliveries make it in time for Christmas, know that the last day for on-time ground shipping by FedEx is this Thursday, Dec. 17. The last day for FedEx Express on-time shipment will be Wednesday, Dec. 23.