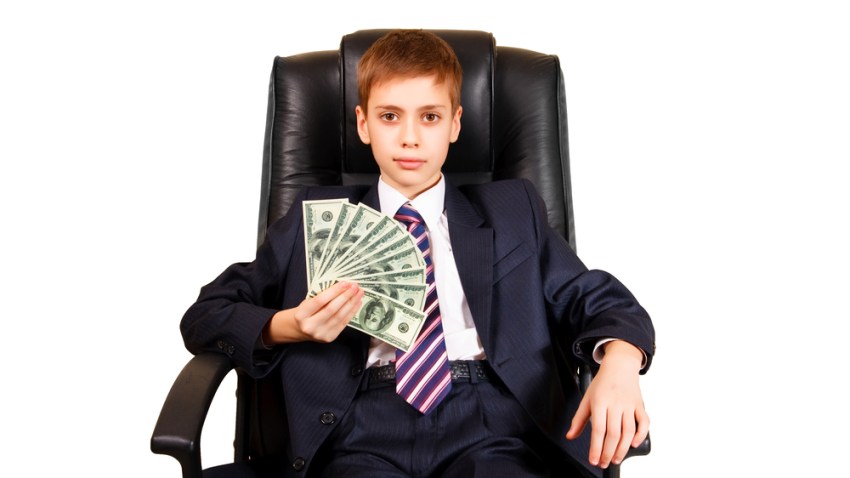 Ahh, remember what it was like being in college? Late-night parties, sleeping in until noon and occasionally attending class?
Well, that's apparently too much for one Georgetown undergrad to handle, according to some swell investigative work by the blog Vox Populi.
So the student is seeking some hired help to do all of his or her busy work -- like making the bed, doing the laundry and paying parking tickets. Oh, the hired help can also chauffeur our overwhelmed Georgetown undergrad all over town, too.
And all for a whopping $12 an hour, one hour per day, five days a week! Yay!
Personally, we're holding out from applying until the student allows us to kiss his or her feet and lets us wipe the snot off the student's conceited, self-centered nose.
But if you're really interested in this once-in-a-lifetime opportunity, read the rest of the job description below, as Vox Populi cut and pasted, for educational purposed, of course:
Job Description:
I am a Georgetown undergrad student and part time employee in the financial services industry. I am looking for someone to take care some of my everyday tasks for 1 hr a day, 5 hrs/ week, $12/hr. I live on campus which would make things very easy convenient for a Georgetown student. The normal pay per week will be $60 ($300/month), even though on occasion it will be possible to work additional hours and/or receive bonuses at my discretion.
The schedule is completely flexible because I do not need to be around when you do the work. You can even spread it out over the course of the day. As my PA you will receive an email once a day by 9:00 am with a task list for that day and a time estimate for each task. Important tasks will be bolded on the list and must be done that day (even though everything on the list should theoretically be finished on a daily basis). At the end of the day you will send me an email telling me what tasks are incomplete or that all tasks have been completed.
Tasks such as doing laundry that involve a lot of waiting around (time when you could be doing other tasks or doing your own stuff) will be counted for the approximate amount of time it would take to do the labor involved. For instance, laundry will be counted for half an hour even though a laundry cycle takes 1.5 hrs to complete.
Job Requirements:
PA example tasks -Organize closet -make bed -Drop off / pick up dry cleaning -Drop me off / pick me up from work -Do laundry -Fill up gas tank -bring car for servicing -schedule appointment for haircut -Pay parking tickets -manage electronic accounts -shopping and running errands -other random tasks.
Preference will be given to applicants who are comfortable with city driving (car will be provided) and who are available when I need to be picked up and dropped off for work. Preference will also be given to Georgetown undergrads for convenience.
Available Openings: 1
Hours: 3.0 to 7.0 hours per week
Compensation: $10.00/hour to $12.00/hour, Occasional Bonuses
Start Date: Immediately
End Date: End of School Year
Time Frame: Academic Year