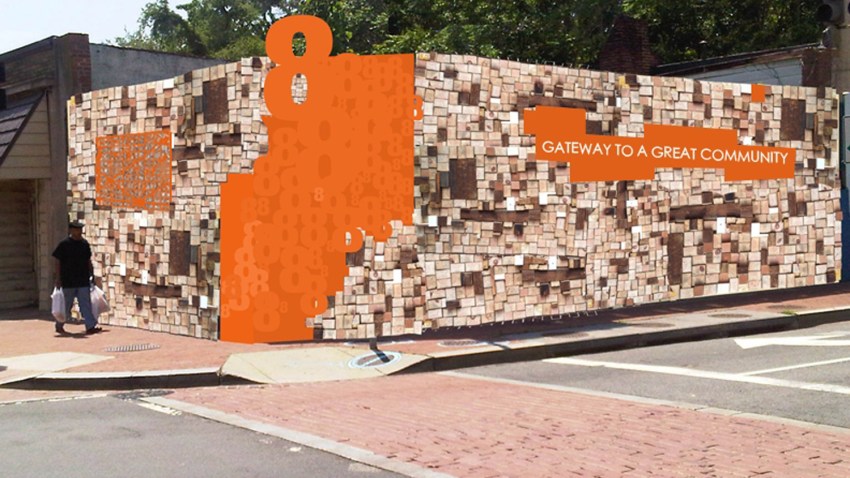 For a long time, the facade of 1201 Good Hope Road SE was an eyesore. The blog And Now, Anacostia described it as "horribly depressing blue plywood."
But in one month's time, it will showcase a work of art.
Ward 8 residents collaborated with the Department of Housing and Community Development and the DC Commission on the Arts and Humanities to design a mural. The piece of art is constructed of sustainable and recycled materials.
Local artist Billy Colbert and members of the District's Summer Youth Employment Program helped with the design and put it together. The mural is expected to temporarily transform the facade of the vacant property.
DHCD is trying to determine a permanent redevelopment plan for it. The mural is scheduled to go up next month. A dedication is also planned for October.