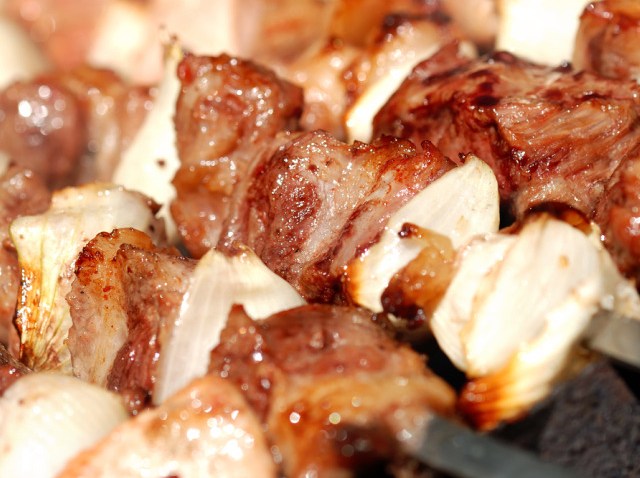 Don't have a cow; the pig is way better. And it's free!
3 Bar and Grill (2950 Clarendon Boulevard, Arlington, Va.) is offering one free pork sammie to every customer today at 5 p.m. Hold onto your pennies and get some pork!
The beauty to this beast of a deal is it goes beyond free food. Can you say "bacon and booze?" Free bacon goes to anyone in a giant pig costume. Immediate laughs, oinks and snorts are permitted on site.
Also available is a three-course, bacon-infused menu for $30, and a bacon cocktail made with bourbon, maple syrup, and orange marmalade with a bacon dusted rim. So ask yourself, "Are you pig enough?"
Looks like you've got a hot date with a nice slab of swine, tonight. Oink on...
---
Let's go Around Town: Keep up with what's happening in the D.C. area anytime, anywhere. Follow us on Twitter and Facebook. Sign up for our e-mail newsletters and find out What You're Doing Tonight with texts delivered right to your mobile phone -- just text DCTONIGHT to 622339 to sign up. (Message and data rates may apply.) Don't forget our iPhone app!