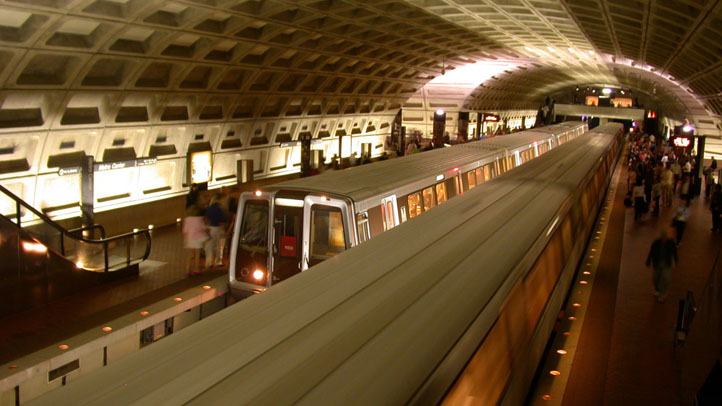 Four Metro stations will be closed this weekend and moderate delays should be expected on the Red, Orange and Green lines.
On the Orange Line, the Vienna, Dunn Loring, West Falls Church and East Falls Church stations will be closed. Buses will replace trains between Vienna and Ballston.
Trains will operate every 12 minues during daytime hours and every 15-20 minutes at other times.
On the Red Line, trains will run ever 16 minutes between Shady Grove & Glenmont. Between the Van Ness and Silver Spring stations, trains will operate every 10 minutes beginning at 9:30 a.m. through 6:30 p.m. Saturday and Sunday.
On the Green Line, every other train will begin or end at the College Park Station during daytime hours. Trains will operate every 12 minutes at the Greenbelt Station.
There will be normal service on the Blue and Yellow lines.
Adjustments begin at 10 p.m. Friday unless otherwise noted and continue through closing Sunday.