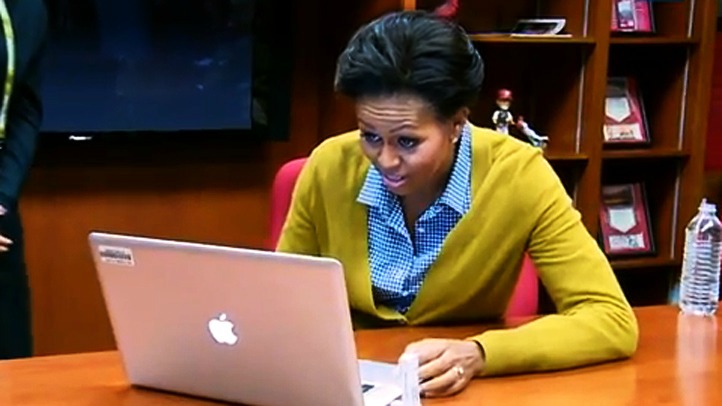 She's tweeted before, but on another account. But now the Twitter training wheels are off, and First Lady Michelle Obama has joined the rest of us who just. Can't. Help. Posting. Everything!

The @michelleobama account has tweeted only twice as of the writing of this article, including one message that clears up she won't actually be writing everything herself: "This account will be managed by campaign staff, with any tweets from the First Lady herself signed "-mo.""

Just imagine the possibilities: "Ugh, Bo needs to go outside again. BRB. -mo."
Or, "Went to Good Stuff for the sandwich named after me. Thx @chefspike. #yum -mo."

Exciting stuff!

Nah, it'll probably just be campaign info. Fine, fine. We'll have to keep waiting for our good White House gossip. Malia and Sasha have to join at some point, right?
---
Check Out the Scene: Keep up with what's happening in the D.C. area anytime, anywhere. Follow us on Twitter and Facebook. Sign up for our e-mail newsletters.