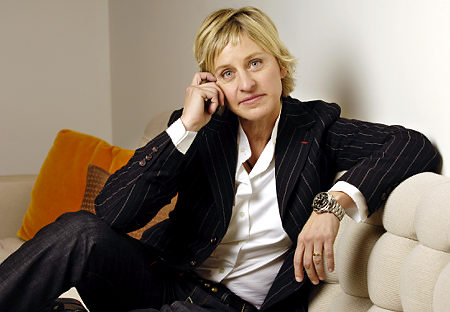 Sheri Caine, of Waldorf, Md., received a big surprise on "Ellen" today.
Caine first appeared on the show last year. She wrote a letter to Ellen Degeneres explaining how she lost her job and her husband to a heart attack, and now she is a single mom to five boys. During that show, DeGeneres surprised her with a new car.
About a month ago, Degeneres caught up with Caine again during her show. Degeneres asked viewers to help Caine find a job.
On today's show, Degeneres delivered a job opportunity to Caine. Her new employer called in to offer her the position, which she happily accepted.
But the surprises were not over. A new job deserves a new outfit, and Degeneres made sure Caine has that with a new wardrobe. Degeneres surprised Caine with a $10,000 shopping spree at Neiman Marcus.