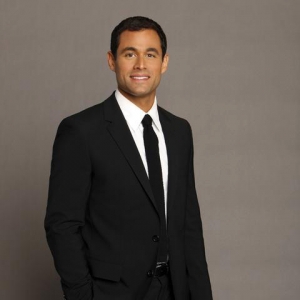 So, I have to say I'm just a tad bit bitter about "The Bachelor" these days for personal reasons I won't get into. So, rather than being giddy with anticipation about the return of a show I love to hate (but secretly love) – now, I'm going to feel like its a show I have to watch instead of actually want to watch.
Although, I have a feeling that once I watch that first episode on January 5, I'll probably be sucked right back in and throw my personal bitterness out the window.
VIEW THE PHOTOS: Reality Stars
This morning, ABC released first details about what we can expect this season with 32-year-old single dad Jason Mesnick in the driver's seat. In an interview with People, Jason revealed he's in love and engaged. I'm not exactly sure why ABC wanted to spill the beans about the engagement before the show started airing.
Maybe they thought it would legitimize the show with the worst track record ever when it comes to finding lasting love.
VIEW THE PHOTOS: The Latest Star Sightings
Now, technically this makes proposal number four for Jason. He was engaged to someone else once, married once, tried to pop the question to DeAnna Pappas on "The Bachelorette" and now this new girl. Maybe the fourth time will be the charm. He's been engaged more times than I have had serious relationships.
I'm technically zero for zero on engagements. There was that one time in Hawaii on a second date with someone I met on a business trip but that doesn't really count - although it did make for a great story that my former boss Ryan Seacrest got to tell on his radio show. Ah, but I digress, back to Jason's journey.
So here is what ABC has in store according their press release about the show:
VIEW THE PHOTOS: People's Hottest Bachelors 2008
In this season's premiere, Jason returns to the same Los Angeles mansion where it all started for him with DeAnna. Twenty-five bachelorettes have traveled across the U.S. and around the world to meet him, each having seen him on "The Bachelorette," and are hoping that they will be the lucky woman to share a life with him. An adorable small town beauty, a big city sophisticate who is sick of the club scene and a swank jewelry designer are among the gorgeous, intelligent women hoping to find a new home in Seattle. All of the ladies are excited and anxious to meet the man they have long been dreaming about.
At the party, Jason is blown away as one stunning woman after another lets him know that he is the only man for her. One flirtatious brunette tries to prove that she is Jason's biggest fan by showing off her extensive knowledge of his life; another vivacious bachelorette reveals that she can assess a man based on the condiments he chooses for his hot dog and puts Jason immediately to the test; a school teacher admits she resigned from her job for the opportunity to meet the handsome single dad; and a sexy flight attendant leads a toast to DeAnna, thanking her for giving Jason the chance to be the Bachelor.
However, once Chris Harrison brings out the "first impression" rose, the competition intensifies. A Brazilian bombshell invites Jason for a sexy samba by the pool, only to have a girl-next-door type cut in and grab him for a jazzy slow dance, American style. A beautiful widow shares the story of her tragic past and a birthday gal thinks she is a lock for the rose.
The pressure mounts as the evening goes on and, in a stunning twist, each woman is asked to vote for the Bachelorette that she would like to see leave immediately! Some vote for the woman who they perceive as their biggest threat; others vote with Jason's best interest at heart. In the end, one woman is in for a shocking surprise. Finally, Jason must eliminate ten of the 25 women the first night, leaving 15 to compete for his affections, and in the end, his heart.
Romantic and adventurous dates will reach new heights this season, testing the ladies' perseverance in pursuing their romantic objective, along with fun, exciting and exotic dates that will elicit real and raw passions. Jason escorts one lucky bachelorette to the Walt Disney Music Hall for a private performance by R&B superstar Robin Thicke, and another woman goes up, up and away on a romantic ride over Los Angeles in a Goodyear blimp. Jason closes down Legoland California and treats one lady to a thrilling surprise, which leads to one of the most touching dates of the season. A million dollars worth of jewels awaits one woman, whom the Bachelor then whisks away on a private jet to Las Vegas for a panoramic helicopter ride over Red Rock Canyon, a cozy dinner and a private performance by pop singer Kate Voegele. Jason accompanies six women to an exclusive, behind-the-scenes date on the set of ABC's hit Emmy-winning daytime drama, "General Hospital," where the women learn techniques of screen kissing and get a chance to act out their secret fantasies with the Bachelor. The three final women are treated to a breathtaking, exotic trip to New Zealand for the sexy overnight dates, as well as the thrilling finale. However, someone from the Bachelor's past shows up for a shocking last minute, heart-to-heart talk with Jason before he makes his final, life-changing decision.
Oh come on ABC - we know that "someone" is DeAnna.
Related Content from AccessHollywood.com:
PLAY IT NOW: Dish Of Salt: Celebrities Get Ready For 'Dancing' Tour
PLAY IT NOW: Dish Of Salt: Spring TV Preview 2009

MORE ACCESS ON THESE TOPICS: Dish Of Salt - The Bachelor - TV - Reality TV

Copyright NBCAH - Access Hollywood