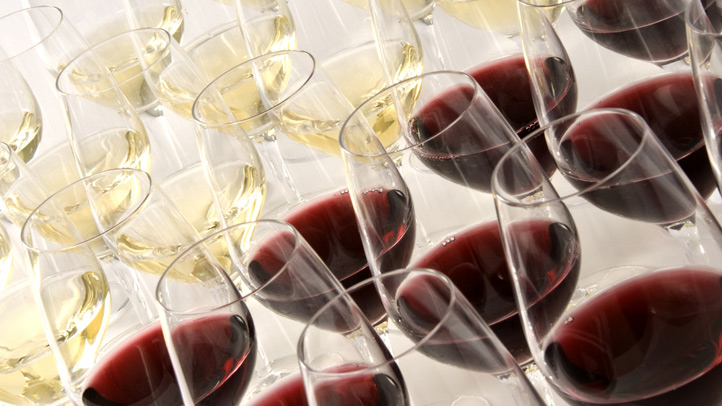 The District may have seen its fair share of Oktoberfest-inspired beer events over the past few weeks, so now an ode to vino is clearly in order.
The first D.C. Wine Week runs Saturday to Saturday, Oct. 15-22.

The week-long celebration -- created by oenophiles Lisa Byrne of D.C. Event Junkie and Vanessa French -- offers opps for newbies to get their viticulture on, and for wine connoisseurs to expand their tastes. Either way, you'll get to support local wineries, shops and vendors.
The official opening bash is Saturday, Oct. 15, at Sonoma (223 Pennsylvania Ave. S.E.) from 8 p.m. to midnight. Space is limited, but you can try to score an invite by emailing rsvpsonoma@dcwineweek.com.

Special events include a Sensory Champagne Tasting party at Bourbon Steak (2800 Pennsylvania Ave. N.W.) from 7 to 9 p.m. on Tuesday, Oct. 18, which includes food pairings; and a Chocolate, Cupcakes & Wine get-together at Co Co Sala (929 F St. N.W.) from 6 to 7 p.m. on Friday, Oct. 21.

Be sure to take advantage of happy hour and drink specials, including half-price select wines all week at One Lounge (1606 20th St. N.W ) from 3 to 7 p.m., and $5 red and white house wines at Urbana (2121 P St. N.W.) from 4 to 7 p.m., Oct. 17-19 and 21.

See the full schedule here for a list of fun and inexpensive ways to get your vino on!
---
Check Out the Scene: Keep up with what's happening in the D.C. area anytime, anywhere. Follow us on Twitter and Facebook. Sign up for our e-mail newsletters.