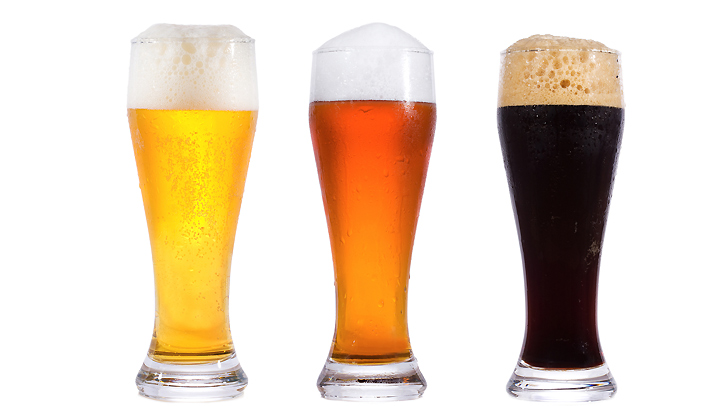 Go to work. Come home. Pop open a beer. Tired of the same old routine? Well, we have some good news for you. It's D.C. Beer Week. Enjoy beer specials all week long at some D.C. bar and restaurants. At least this gives you an excuse to try some new brews.
Here are some deals you simply can't miss:
On Monday, Aug. 15, you can head over to the second annual Brooklyn Brawl at Kramerbooks (1517 Connecticut Ave. N.W.) for some delightful deals. You can have drinks like the Oktoberfest, which is full-bodied and malty, with a bready aroma and a brisk hop bitterness -- or the Post Road Pumpkin which is orange-amber with pumpkin aroma, a light biscuit malt center and a crisp finish. Drinks are $7-$9 per 6-oz., plus a paired cheese. 7 p.m.; no cover.
Tuesday is Heavy Seas Wood Cask Night at ChurchKey (1337 14th St. N.W.). Sip Heavy Seas Craft Brew from a rare wooden cask! "All five of Churchkey's beer engine lines will also be flowing with a different Heavy Seas firkin," DC Beer Week says. "A sixth real ale will be served directly from a wood barrel previously used to mature bourbon." Starts 4 p.m.; no cover.
On Wednesday, Lou's City Bar (1400 Irving St. N.W.) will be offering 50 percent off all drafts, all day. Can't beat that deal right? All day; no cover.
On Thursday, Pizzeria Paradiso and 21st Amendment Present an Ode to the Watermelon at three locations (2003 P St. N.W., 3282 M St. N.W. and 124 King St., Alexandria). The three-course menu features a watermelon, heirloom tomato and avocado salad paired with a six-ounce Brew Free or Die IPA; an 8-inch watermelon, artichoke, pine nut and feta pizza paired with 12-ounce Hell or High Watermelon Wheat, and watermelon tiramisu paired with a six-ounce Back in Black. Starting at 11:30 a.m.; $6/$16/$6 individually or $25 for the entire menu.
And end your workweek at the DC Homebrewers Association Homebrew Competition at Red Palace (1212 H Street, NE ). Taste beers from homebrewers all across the city while a DJ spins tunes during your sipping experience.
There are plenty of specials on Saturday and Sunday too. For a complete list of this week's festivities, click here.