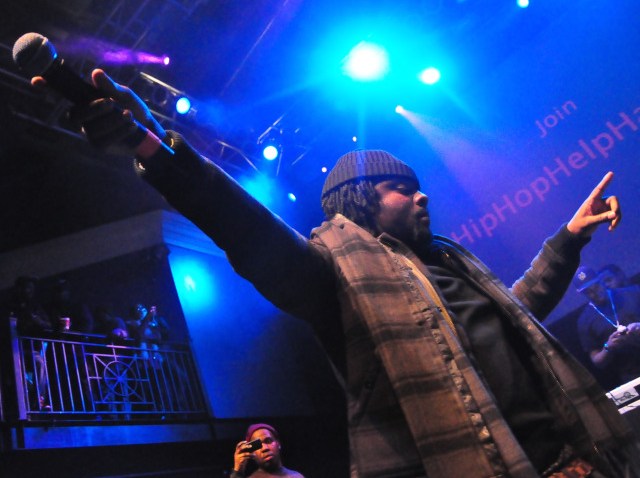 In the last few years, D.C.'s urban music scene has received a jolt in the arm, with the national emergence of Wale -- the first local hip-hop star to ride local buzz to national prominence.
But what does his success mean for local hip-hop artists who've toiled for years in the hip-hop underground without a sniff of mainstream success?
Kev Brown is making a beat.
His inspiration today is R&B classic, "Love and Happiness" by Al Green, and he's using a computer called an MPC to deconstruct the song before he puts it back together.
"I chop up the record, and play it back pretty much the way I want it to go," Brown said.
This process is one of the things hip-hop is all about -- taking samples of other songs, and reorganizing them into something original.
"It's like a puzzle or something," he said.
Brown is 34, a grizzled veteran by hip-hop standards. But he still can't claim that he's made it, despite collaborations with hip-hop pioneers like Marley Marl and De La Soul, right now he can't even make enough money to move out of the small Landover home he shares with his mother, sister and nephew.
"It's rough patches every now and then, but it's a regular thing, just like anyone else," he said.
It's less rough these days for Wale, another product of D.C. and the Maryland suburbs.
But the up-and-coming hip-hop artist said it hasn't been an easy road.
"The thing about it now is, I've seen D.C. rappers get hot on the underground, and then fade away," Wale said. "It's easy to get hot, it's hard to stay relevant."
Wale's biggest musical accomplishment may be finding a way to bridge the gap between D.C.'s trademark style of drum-heavy funk, better known as go-go, with the sounds of mainstream hip-hop.
This past year Wale released his major label debut, "Attention Deficit," on Interscope's Allido imprint. It boasts collaborations with the Neptunes, and perhaps the biggest popstar in the world right now.
Listen to the complete story at wamu.org
Copyright 2010 WAMU 88.5 - American University Radio. All Rights Reserved.
Copyright WAMUo - WAMU