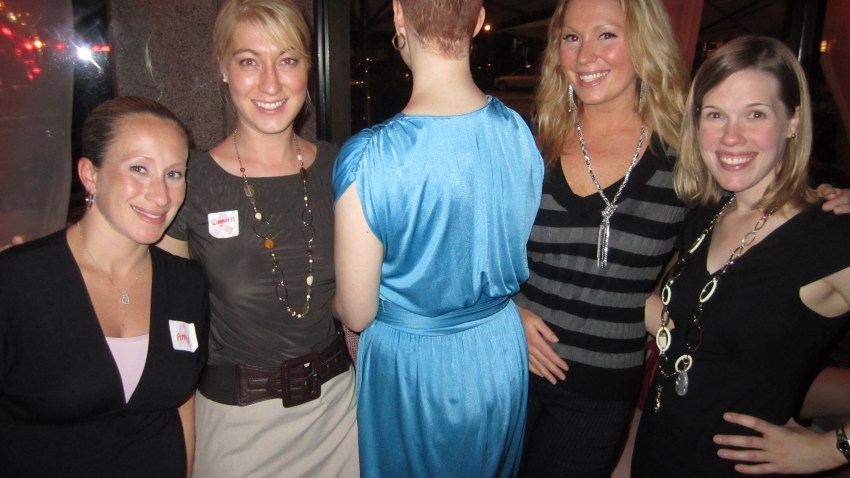 Her blog started sassily but has since turned more serious.
Sex and relationship blogger "City Girl" (she likes to stay anonymous) started blogging to share her escapades with friends. After being diagnosed with breast cancer earlier this year, however, she found a higher purpose for her posts.
At her "Save the Tatas" breast cancer research fundraiser Tuesday evening at Hudson restaurant, City Girl talked about dating and her diagnosis.
"Some of my favorite stories to tell are first date stories -- they are great to hear because everyone can identify with them," she told Niteside. "But in my current condition, I'm sharing a lot of more personal posts, posts about the TLC that I need. If you hit me chemo week, even a sex blogger can only represent so much!"
An anti- toxic "toy" advocate even before her diagnosis, City Girl fought to show the relationship between such toys and cancer. Though her own cancer was most likely hereditary, she agrees that it was, in a way, fortunate that someone with her platform would have the chance to write about the ordeal.
"I realize why this happened; I was meant to get this now. I have a lot more to do, to educate and to advocate. But it's a hard time right now - everything people say about cancer, it's true."