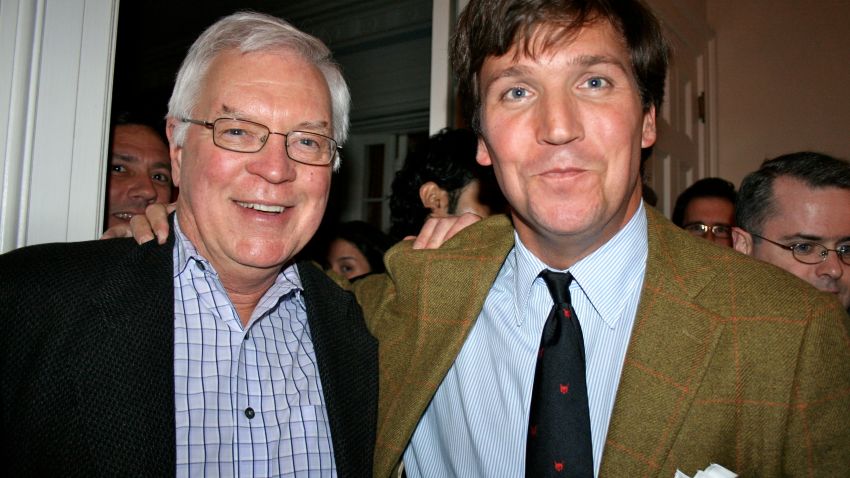 Media heavyweight Tucker Carlson said his latest job is the "most permanent" gig he's ever had.
"As a rule, I never plan beyond lunch," he told us, "but I'd say The Daily Caller is the most pemanent job I've ever had."
Legions of guests filled the home of The Ashcroft Group's Juleana Glover last night to celebrate the launch of Carlson's new site, which went live Monday. The guest list ran the gamut of D.C. favorites from ABC's Ann Compton, Scooter Libby, David Frum, Jack Tapper, Eli Lake, Nick Gillespie and Christopher Hitchens to up-and-comers like Roll Call's Emily Heil and Politico's Kiki Ryan.
Carlson said he starts the day at 5:30 a.m. to accommodate all the must-reads.
"It hasn't been a big month for sleeping," he said. "The launch has been an adventure. Ten years from now, when virtually all news is delivered digitally online and there are hundreds of sites doing pretty much exactly what we do, I'm sure we'll have competitors.
"As of today, we have only friends."
Tucker's gone from CNN's Spin Room, to Crossfire, to PBS to MSNBC to FOX with plenty of writing positions along the way. The consensus: If anybody can thrive and survive in this industry, it's Tucker.
At the party, Bill Press wished Carlson luck. "As a radio talk show host, I read and steal from all of them," he said. "My advice to Tucker: Have fun!"