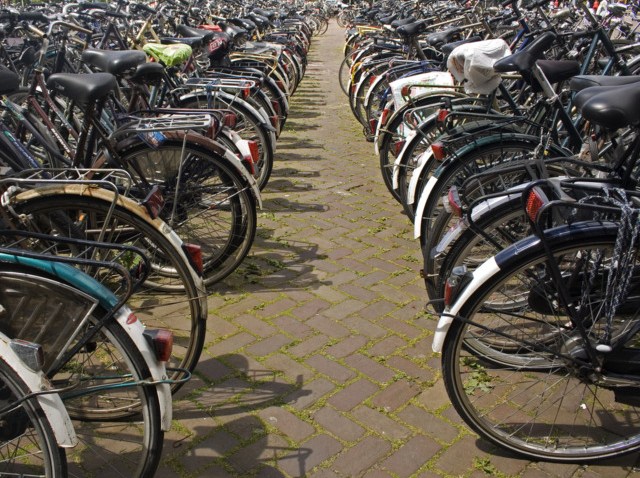 Worn out the bike you've had since college? If you're missing a pedal or your brakes don't work, then you need to head out to the Bike and Roll (1100 Pennsylvania Ave. N.W.) annual bike fleet sale on Sunday.

Each year the store goes through a house cleaning, selling their 2008 and 2009 rental fleet. Sunday's sale runs from 10 a.m. to 4 p.m.
Take your pick of half-off tandem bikes, classic cruisers and kid bikes. Bikes range from $110 to $600. All the bikes in the sale are Trek, less than a year old and have all been professionally maintained.

If you decide to buy a bike at the fleet sale, you get a card good for 10 percent off retail and service. Use the card as many times as you like at the Bike and Roll location at Union Station.

Stop by the ATM on your way there because it's cash only and all sales are final.