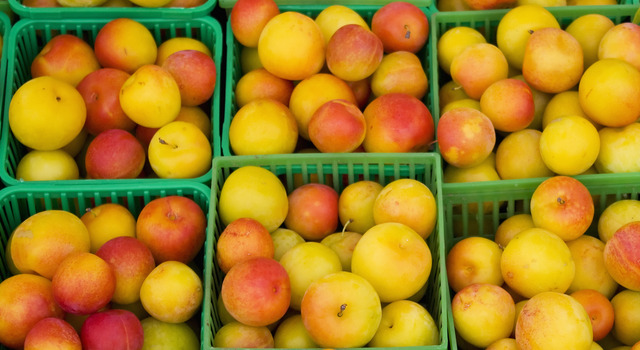 Yeah, there's no air conditioning, but we love farmer's markets anyway. They support local businesses, and provide us with uber-fresh food. But let's face it, markets can be overwhelming. Like, how do you pick out a good eggplant? Should you go for brown or red potatos? And what the heck are those green curly things? (Garlic snapes, FYI.)
Well, your good neighbors are looking out for you and have organized a local foods tasting tonight. You'll even learn the vital life skill of differentiating between white and yellow peaches. A cooking class will let you try out new recipes with produce from the farmer's market.
The event will be taking place at the Arlington Central Library Auditorium (1015 N. Quincy St., Arlington). Reserve your spot by e-mailing Alison@Arlingtonenvironment.org or calling 703-228-7772. $15; 7 p.m.