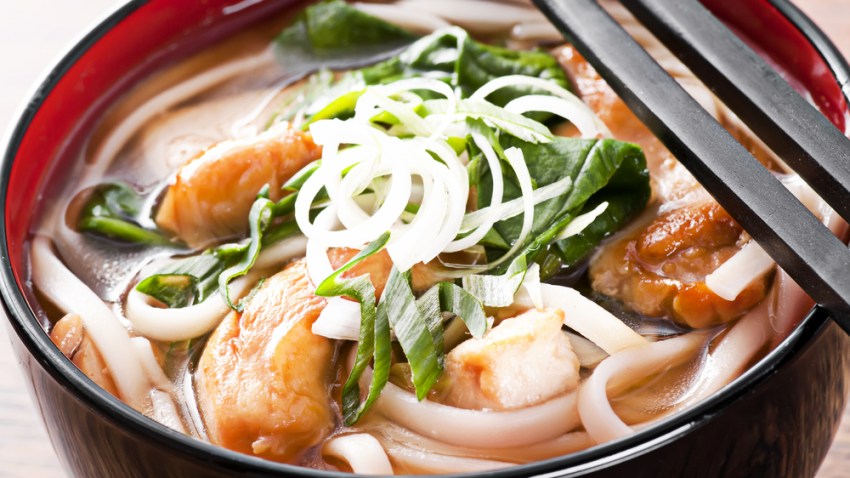 901 Restaurant & Bar is really embracing this whole Year of the Dragon thing. What with Monday marking the Chinese New Year and all, the clubby Chinatown eatery took the opportunity to announce a sweeping menu overhaul.
Starting Tuesday, the food will skew more heavily toward Asian-inspired fare: spiced duck breast, oxtail-stuffed wonton ravioli, crispy dorado -- that sort of stuff.
You'll recall that Washington Post food critic Tom Sietsema took the kitchen to task back in July for trying to cover "every corner of the globe" with its diverse offerings when instead it should perhaps focus on mastering just one type of cuisine.
The lone dish that Sietsema actually seemed to like -- "udon noodles strewn with calamari and clams and sparked with lemon grass and cilantro" -- has apparently survived the transition. Well, sort of, anyway. A rep tells Young & Hungry that chef Thomas Hall is still doing a seafood udon, but the newer version includes shrimp and a black bean garlic sauce.
Check out the full menu below:
901 Has 86ed Its Menu: Expect More Asian Fare Starting Tomorrow was originally published by Washington City Paper on Jan. 23, 2012.
Copyright CITYP - Washington City Paper