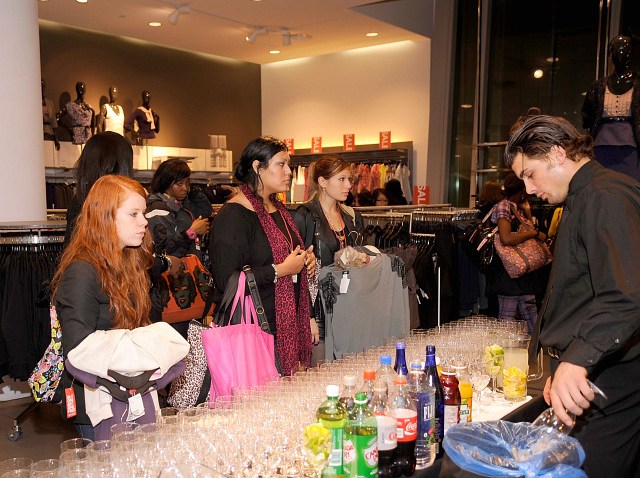 And you thought the fourth weekday was just for generating your Friday morning hangover? Amateurs! Tonight's the monthly MidCity Third Thursday, when shops along 14th and U keep their doors open late for special deals, music and snacks. Round up a pack of friends and huddle together for warmth as you frolic along the corridor.
Some of tonight's expected highlights:

Redeem (1734 14th St. N.W.)
Take an additional 10 percent off already marked down winter goods all day (noon-9 p.m.).

Dekka (1338 U St. N.W.)
Art Club features DJ Side DIsh, BYOB and live art.

Bang & Olufsen (1604 14th St. N.W.)
Stop in for a glass of champagne and light snacks.

Rue 14 (1830a 14th St. N.W.)
Take an extra 20 percent off already-reduced prices for up to 75 percent off.

Nana (1528 U St. N.W.)
They say: "We've done it before & we're doing it again! Sooo, change your plans, grab your favorite shopping buddies, and head over to Nana for our BIGGEST SALE. For three hours only [6-9 p.m.], EVERYTHING at Nana is 50 percent OFF!"

RCKNDY (1515 U St. N.W.)
Score big at the decor store's winter clearance sale -- think 20-60 percent off.