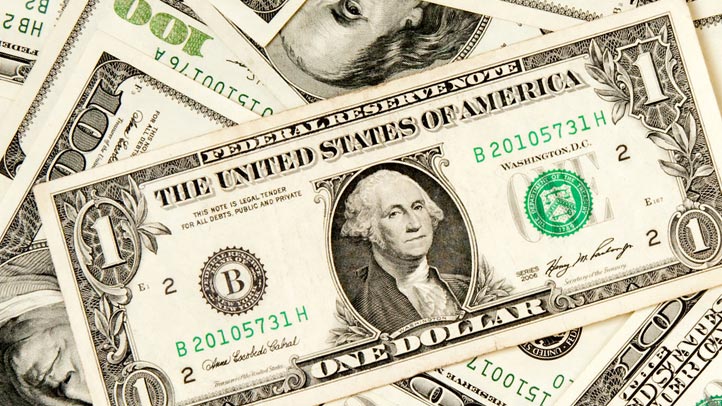 They're no such thing as a free lunch.
A $1 lunch, though? Absolutely.
LivingSocial is calling it "tasty rax relief... without the pastisan wrangling." The online discounter has teamed up with more than 100 local restos to offer $1 lunches Friday, April 15. The dollar deal will cover anywhere from $10 to $20 at the business.
As of 10 a.m., about 9,500 local deals already had been sold online, according to a LivingSocial rep. And yes, if you had problems logging on this morning, you were not alone. The rep said the site went down for about 15-20 minutes.

The dollar deal is part of their new product, LivingSocial Instant, which differs from the daily deals that you can get emailed to you. Instead, you can access the instant deals with an app on your iPhone or Droid. If you don't have a smartphone, though, you can see purchase the deal on the site.

Participating restos include Hudson, ZPizza, Hawk and Dove, Paper Moon, and... well, seriously, there are about a hundred. You can check out the full list here.
---
Check Out the Scene: Keep up with what's happening in the D.C. area anytime, anywhere. Follow us on Twitter and Facebook. Sign up for our e-mail newsletters. Don't forget our iPhone app!