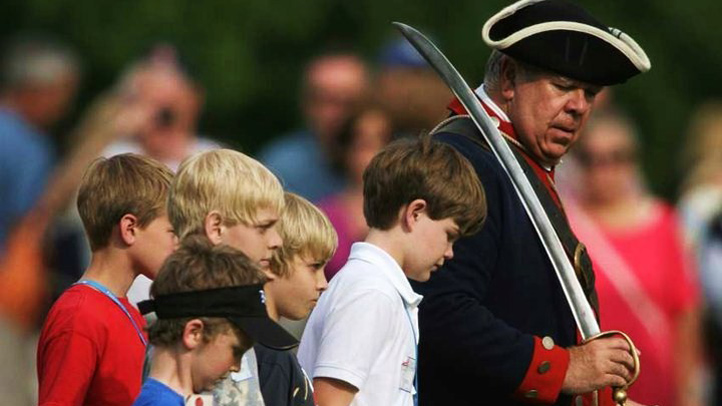 Sometimes, a trip isn't all about a singular destination. Case in point: Jamestown, Williamsburg and Yorktown, known as the Historic Triangle.

This three-city trip dishes up tons of American history via living history exhibits and interpretations. You'll have the chance to understand how the Revolution began, how battles were fought and how America was born.
We all know about Colonial Williamsburg (thanks, endless commercials of our childhoods!), but you can also view the remnants of the historic Jamestowne settlement, and Yorktown, the site of an important victory in the Revolutionary War.

Nearby attractions include Busch Gardens (which has a special Christmas Town attraction Nov. 25-Dec. 31) and Water Country USA (OK, not so good in the winter). If you prefer to shop, there's a Prime Outlets location with opps to spend all your hard-earned cash at any of 90+ brand-name stores.

The Triangle is reachable via Interstates 95 and 64, U.S. Route 17 and Route 5. It's roughly two and a half hours from D.C. Metro area.

Granted, sometimes the roads can be cluttered and there could be many loud children at the attractions. So, if you have none of those loud children in your family, maybe plan for a travel date in the off-season. For those of you who enjoy a good family experience, this should be an indelible one.

You can buy a comprehensive ticket to attractions in the historic Triangle online here. Each ticket includes admission to the Jamestown Settlement, Historic Jamestowne, Colonial Williamsburg, Yorktown Battlefield and Yorktown Victory Center for seven consecutive days of unlimited visits. Admission is $79 for adults and $33 for kids.