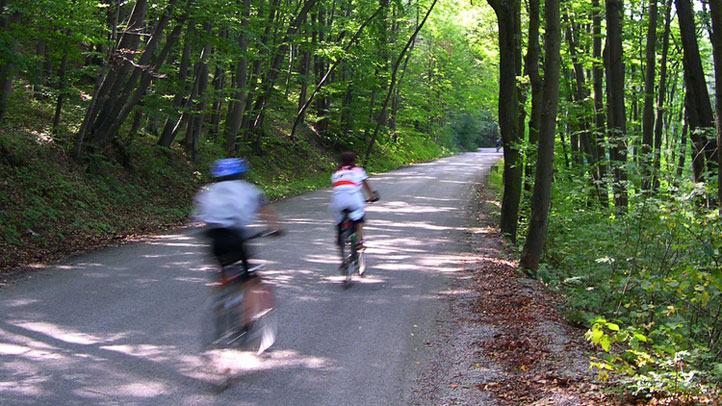 Ignore the shiver-inducing name, because the Virginia Creeper Trail, a former rail bed, has turned into an awesome bike trail. The 34-mile trail welcomes hikers, cyclists and horseback riders near Abingdon, Va.
The gravel trail travels through Damascus all the way to the North Carolina border near Whitetop, Va. If you plan on taking a biking adventure on this trail, the Laurel River Bridge is a must-see stop along the way.
Two stations along the trail, Whitetop and Green Cove, each former depots, are situated along the path. The Green Cove station is the only original depot along the trail and a great spot to grab a pop (sorry, Midwest term), snacks and souvenirs.
Camping, horseback riding and fly fishing are all activities available along the trail. The Beartree Recreation area and Grindstone Campground are just a couple to check out.