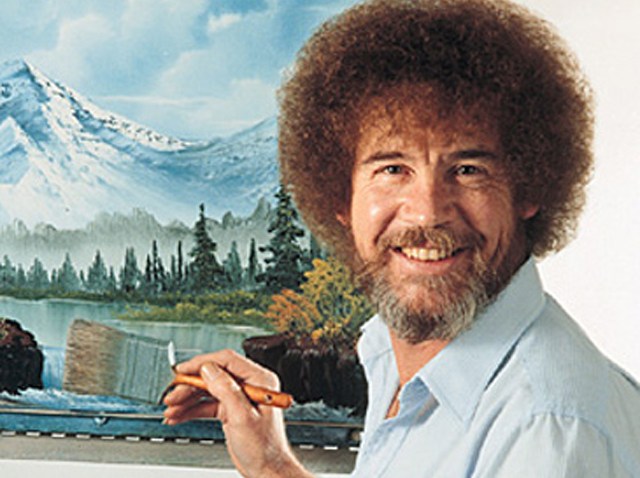 If you don't watch a lot of public television, then you may not know about Bob Ross.
But we bet most of you are at least familiar with Mr. Ross -- you know, the painter who had the ability to put viewers into a trance with his soothing voice and gracious paint strokes set on canvas.
His show "The Joy of Painting," which originally aired on PBS in 1982, still may be the most popular art show on television 17 years posthumous.
Almost 3,000 traveling certified art instructors teach daily local
Bob Ross painting classes
in the United States and in other countries. If that sounds like fun to you, then head over the
Piedmont Arts Center
in Martinsville, Va. (215 Starling Avenue). They are holding a Bob Ross Technique Workshop on Jan. 5 (9 a.m.-3:30 p.m.). All you need to bring is a steady hand as a 16"x20" canvas and brushes will be included. The cost for members is $65. Non-members is $75.
The instructor for the Bob Ross workshop is
Ed Gowen
, an award-winning painter whose works hang in both public and private collections across the U.S. To register, call 276-632-3221.
Piedmont Arts is also holding the
First Friday Art Walk
on Jan. 6 in uptown Martinsville. Expect to visit galleries, shops and restaurants along Church Street. End the night with live music and plenty of food. First Fridays are always free and self-guided. Enjoy!