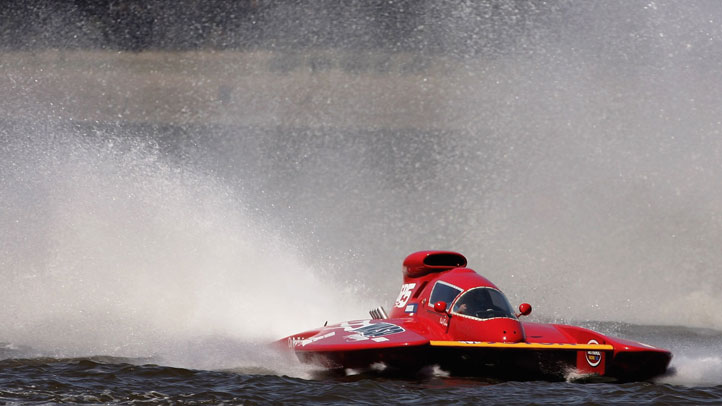 Normal 0 false false false EN-US X-NONE X-NONE MicrosoftInternetExplorer4 Looking for a free event that draws international attention? This summer, the oldest boat race in the country returns to Mill Creek in Hampton, Va.
The 88th annual Hampton Cup Regatta is anticipated to draw thousands of spectators from Aug. 9 to 11.
More than 75 hydroplane boats from the United States and Canada are expected to compete in this year's event, with some of the fastest watercraft in the world charging at speeds of up to 150 mph.
The festivities get started on Friday, Aug. 9 at 6 p.m. with the Bash at the Beach event at the Paradise Ocean Club (490 Fenwick Road, Hampton, Va.), featuring live music by "Hampton Roads' favorite county party band" (and who are we to argue?) Tailgate Down.
On Saturday and Sunday, racing gets started at noon and ends at 5 p.m. in Mill Creek, located at the entrance of Fort Monroe from East Mercury Boulevard Bridge in Hampton.
Other weekend festivities include food and beverage vendors , souvenir programs, a children's area and racing-enthusiast clothing and collectibles for sale.
Lawn chairs are highly recommended as bleacher seating is limited. Attendants are also encouraged to bring pop-up tents or umbrellas for shade; however coolers, pets, bikes and skateboards are not permitted.