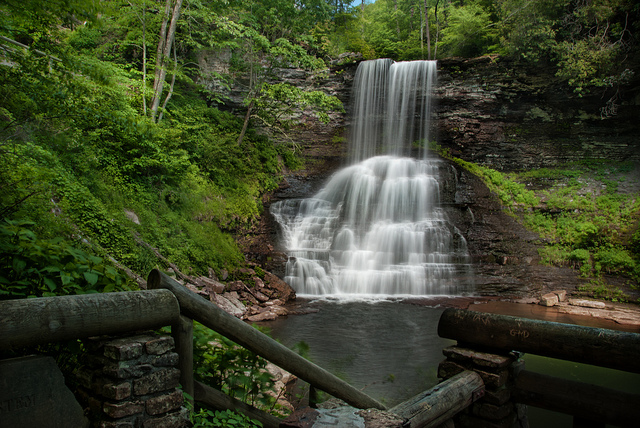 Cascades National Recreation Trail is more than just a walk in the park.
We can't think of a better way to spend a warm weekend afternoon than near the 70-foot Cascade Falls in the Jefferson National Forest near Pembroke, Va.
You can mix in a picnic by the falls (there's a picnic area at the beginning of the trailhead, too), trout fishing in Little Stony Creek, or a test of your photo skills by the wooden stairs and platforms along the sides of the falls.
The trail to the falls is a moderate challenge -- you're likely to break a sweat, so choose your attire accordingly.
To get to Cascade Falls, travel west along Route 460 to Pembroke, Va., turn right onto Route 623 and continue four miles to the parking lot for Cascade Falls.