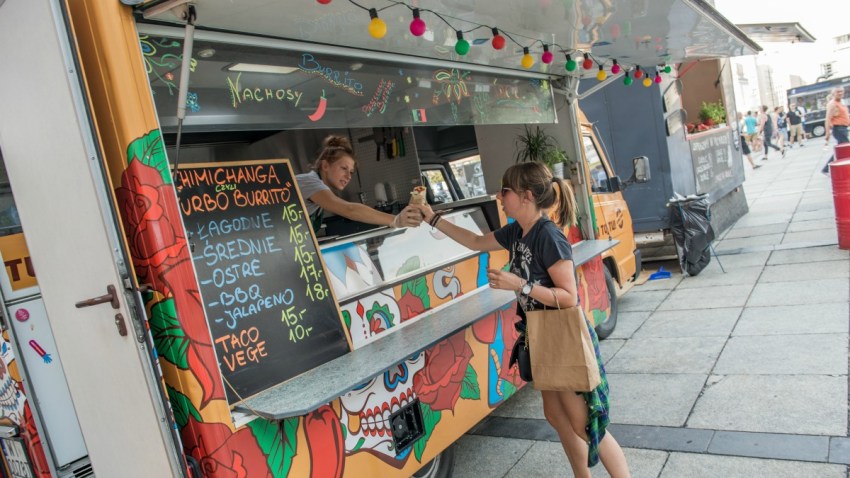 Everyone loves food trucks! And spring weather. So go right ahead: Have them together.
Two food truck events are coming up at the Hecht Warehouse (1401 New York Ave. NE) in Ivy City. First up, the "Welcome to the Hecht" event is set for March 19 from 11 a.m. to 4 p.m., with free admission.
Besides the great variety of food trucks such as Feelin' Crabby, Ada's Kitchen on Wheels and Thaiherb Thai Cuisine, the event will feature about 20 local businesses and organizations, such as dance studio, Salsa with Silvia, and popsicle company, Whimpop.
The Scene
The most fun things to do and places to be in D.C., Maryland and Virginia
The DMV-based DJ Schemes will also be performing.
This event aims to show that Ivy City is no longer a warehouse district. One of D.C.'s oldest neighborhoods has made a comeback, and the previously vacant Hecht Warehouse is now the place to go for food, coffee, shopping or a workout.
The next event will be Ok@Okie, is set for April 2 from 11 a.m. to 5 p.m., featuring food trucks Chix N Stix, DC Slices, RockSalt, Carolina Q and ooh Dat Chicken.
Celebrating Earth Month, the event will bring the outdoors inside, with a beer garden, music, a craft market, outdoor sporting activities and events to teach guests how to make the world a healthier and better place.