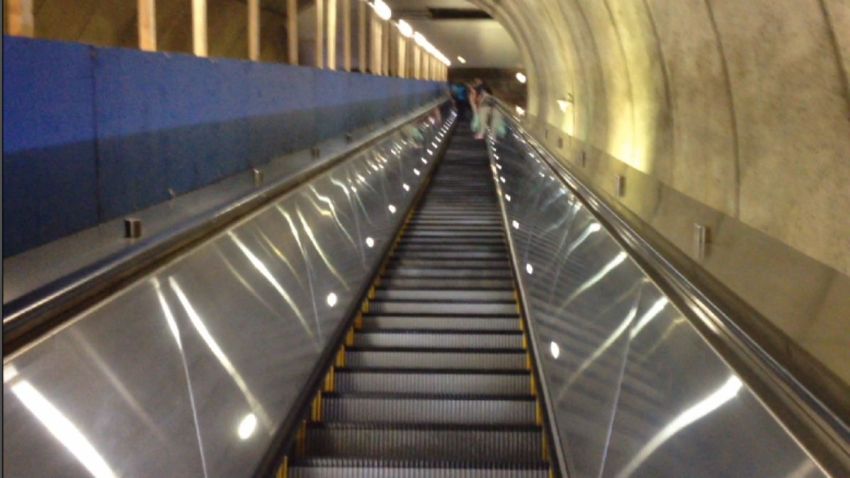 A new escalator went into service Monday at the Bethesda Metro station -- home to the second-longest escalators in the Western Hemisphere.
If you stand still on the 213-foot-long escalator, the ride takes about 2 minutes, 40 seconds, News4 found. If you walk, the ascent takes about 1 minute, 13 seconds, more than cutting the time in half.
If you do opt to walk up the escalator, you'll burn roughly 15 calories, according to Step Jockey. The average person burns 0.17 calories for every step climbed. (The Bethesda escalator has 89 steps.) Walking down the escalator, you'll burn about 4.45 calories.
The Scene
The most fun things to do and places to be in D.C., Maryland and Virginia
Here are seven ways you can spend your escalator trip, if you decide to stand still:
1. You could read about 48 tweets. Reading could be a good way to spend the time if you have a mild fear of large escalators. Reading up on the day's news makes for an educational distraction.
2. You could listen to a song up until its bridge. Most songs run more than three minutes, and the bridge tends to hit at about the two-minute mark.
3. You could Facebook "stalk" three-and-a-half old high school classmates. What better time to see what your old classmates are up to than during your ride to full cellphone service?
4. You could sing "Happy Birthday" 18 times. Of all the things on this list, this might attract the most stares.
5. You could make a couple phone calls before you lose service. Take this ride down into the tunnels of D.C. to send as many messages as possible.
6. Prepare for three "Marilyn moments." When wearing a dress or skirt, beware riding the escalator up. Gusts of wind blow through the ticket platform before you can get on the escalator and fabric will go flying.
7. You can pull up the latest news on the NBCWashington app 31 times. Just sayin'. Stay in the know, even when you're on the Metro.