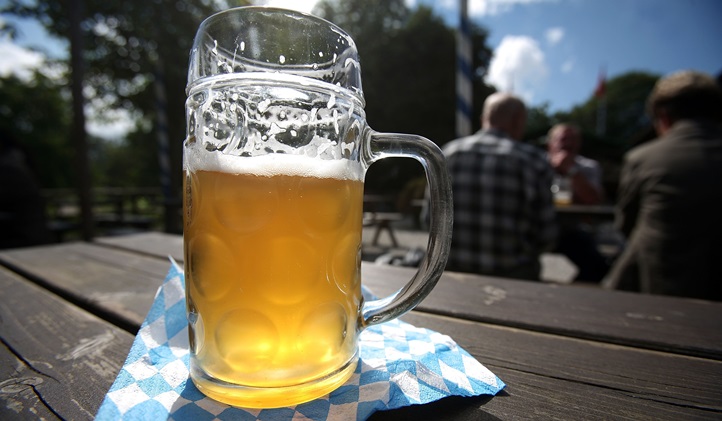 Attention, beer enthusiasts (so, everyone?): It's that time of year again.
D.C. Beer Week
is back!
Between Aug. 11 and 18, celebrate your love of beer at special events throughout the district all week long.
The Scene
The most fun things to do and places to be in D.C., Maryland and Virginia

The festivities usually consist of between 100 and 200 events at 50 to 75 venues, said Miles Gray, managing partner of Smith Commons and 2013 Beer Week director.

"You don't really see as many drunk people as one might expect because these are true fans of craft beer, and it's usually not their first time at the rodeo," he said.

Gray stressed that Beer Week is about community building, not getting wasted.

"Getting involved in your local craft beer scene is the easiest (and probably most fun) way to really participate in the growth of your local community," he said. "Craft beer at its base integrates culinary arts, science, sustainability, local commerce, logistics and so much more.

"I've made lifelong friends in the craft beer world and we need more industries that are filled with artists and events rooted in community building, local job creation and development of the local tax base."

D.C. Heritage Night is a show featuring five local bands, beer and a whiskey tasting courtesy of George Dickel Whisky.

"The concert is an example of what I'd like to see more of from the beer community," he said. "It's a true integration of local artists from the beer and music scenes, and that truly helps bring people together."

The baseball game sounds just as beertastic. After the Nationals take on the San Francisco Giants, patrons can enjoy an after party full of beer, Shake Shack burgers and live music.

"I haven't seen any other city pull off an event like this during their week," said Gray. "So I think that it's important for the growth of craft beer in D.C. and beyond."

Folkman said he was a little biased because the event is being held at Granville Moore's, but he also is eager to listen to Rev. Bryan Berghoef, Father Kirk Berlenbach and Rabbi Eli Freedman discuss how beer and faith are surprisingly intertwined.

"It's cool to have events about theology and beer that talk about their intersection in history," he said.
Gray had a message for anyone interested in Beer Week or the D.C. beer scene in general:
"Think local. Drink local. Cheers!"

Other flagship events during D.C. Beer Week include:

• Aug. 11 at 6:30 p.m.: Brewery Ommegang & WCP Present "HOP Chef: Special Edition" – the official opening ceremonies event of D.C Beer Week 2013 at Longview Gallery (1234 9th St. NW)

• Aug. 13 at 6 p.m.: Gordon Biersch English Summer Ale Tasting at the corner of 9th and F streets NW

• Aug. 14 at 2 p.m.: RFD's Coast to Coast Tap Takeover in Chinatown

• Aug. 16 at 5 p.m.: Blind & Bitter: Hop Face-Off presented by DCBeer.com at Scion (2100 P St. NW) and Crios (2120 P St. NW) eateries

• Aug. 18, 3-7 p.m.: Blue Jacket Brewery preview event on 300 Tingey St. SE
Get Beer Week updates on Twitter by following
@DCBeerWeek
.