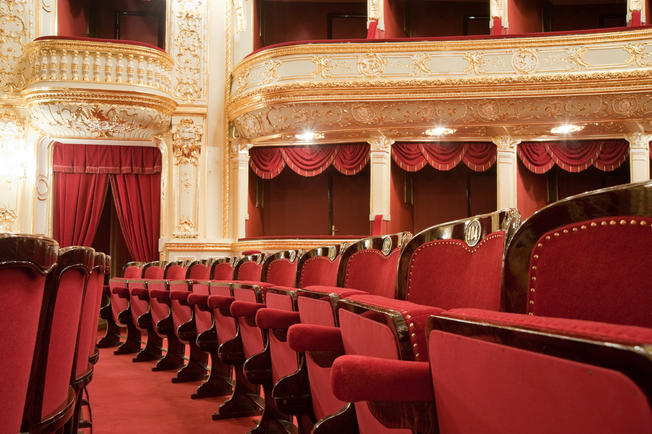 At Taste of Studio, you'll have not only have a taste of local theater, but also a taste of their first-ever beer garden.
Studio Theatre's (1501 14th St NW) fundraiser offers up four floors of food, drink and a production sale Saturday.
The memorabilia sale and beer garden are located on the first floor and are open from noon to 8 p.m. For $15, you can have access to the beer garden with a complimentary beverage and access to the theater sale, where you can shop for costumes, props and set pieces from previous years' productions.
For $90, you gain access to the first floor, as well as the second and third floor tasting rooms. Neighborhood restaurants including Hank's Oyster Bar, B Too, Posto, Birch and Barley, Churchkey, Bluebird Bakery, Cava Mezze, Daikaya, Sweetgreen, and more will be offering samples of food and drink.
If you want to get cozy with the technical team, you can grab a drink in the set shop and get a behind-the-scenes look at set design. You can also celebrate the Acting Conservatory's 40th anniversary by participating in a 20-minute workshop such as Learn to Sing in 20 Minutes, Getting the Gig: Audition Skills and Upstairs Accent at Downton Abbey.
If you're in the VIP mood, you can lounge in luxury at 4th floor "Mixology Suite" and enjoy a private performance of songs from the theater's current production of "Silence! The Musical" for $135.
The guest bartenders at the Mixology Suite are serving from 4 to 7 p.m. Workshops run from 4 until 6:35 p.m. Check for specific times.