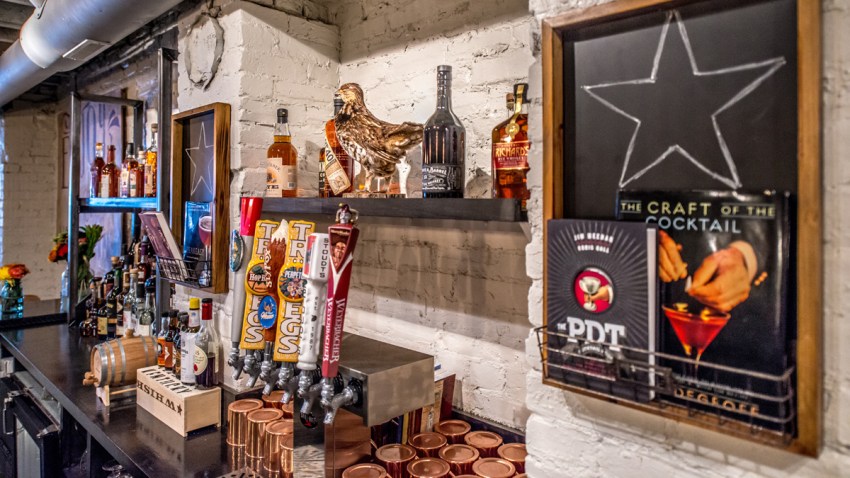 Pennsylvania native Reese Gardner has replaced the former Mighty Pint (1831 M St. NW) with Second State, a nod to Pennsylvania's status as the second state to ratify the Constitution on Dec. 12, 1787.
The new spot is now serving lunch and dinner, with brunch service to kick off Sunday.
"The vision for Second State is to create a cozy cool-meets-classic row-house dining atmosphere," said designer Maggie O'Neill of Swatch Room.
The menu by Corporate Executive Chef Allan Javery features seasonal American small bites along with featured prime cuts of local game, farm-raised poultry, beef and fresh fish to accompany the hearty, family-style sides. Every ingredient will be sourced from local farmers within a three-hour drive from DC, with an emphasis on farms in Pennsylvania.
Standout dishes include the short ribs braised in root beer and served over parsnip and garlic confit puree; the brown ale butter chicken; pheasant pan-roasted with cider jus, pearl onions and apples; and a Pennsylvania favorite, pierogies filled with classic potatoes and cheddar sautéed with onions, brown butter and bacon. Menu items range from $7 to $36.
The bar program at Second State, spearheaded by Corporate Beverage Program Director Boris Stojkovic, will will incorporate fresh, local, seasonal ingredients found in the homemade syrups and mixers.
Cocktails ($11-$17) include the Old City Rickey (Bluecoat Pennsylvania gin, aged maple syrup, lime, and hard cider); Liberty Punch (XXX Shine LiberTea whiskey, fresh lemonade, ginger syrup and lavender bitters), and the Second Statement (Pennsylvania Rye whiskey, raw Pennsylvania honey, Absinthe and aromatic bitters).