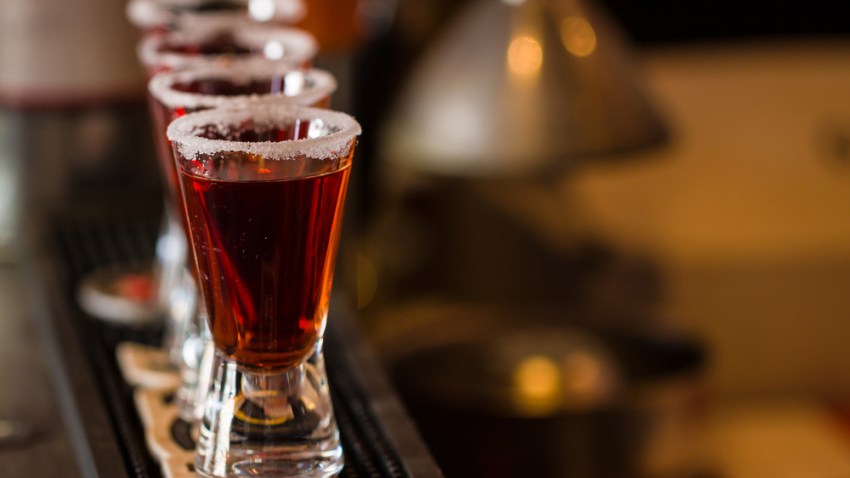 Is the 59th Annual Corcoran Ball just a little bit out of your price range?

If you're eager to participate in the signature black tie fundraiser, opt for a more affordable ticket price via a late night of dancing and refreshments at Club Corcoran.

The after-hours bash runs from 10 p.m. to 1 p.m. Saturday, April 25 after the gala event.

An iridescent blue light will greet the guests at the New York Avenue side entrance of the Corcoran Gallery (500 17th St. NW), which will have been transformed into a speakeasy-style gateway to the after-hours fete.

Brassy beats of M.H. & His Orchestra will lead young professionals upstairs, where craft cocktails -- including those prepared by Iron Gate Spirits Director Jeff Faile -- wait for guests to imbibe while interacting with the art.
You'll also find a sampling of wines handpicked by Partisan wine director Brent Kroll and a selection craft brews from innovative new D.C. brewery Bluejacket, chosen by beer director Greg Engert.

When you've sampled to your heart's (and liver's) content, join in the dancing with the Brazilian rhythms of DJ Neville C., owner of SOM Records and a master of international funk.

Proceeds from the 59th Annual Corcoran Ball will benefit Corcoran Access, a multi-year project to digitize the Corcoran's renowned collection. Using the latest gigapixel technology and years of scholarship, Corcoran Access will make it possible to digitally record and provide in-depth information on more than 17,000 works of art from the Corcoran's collection.

The resulting high-def images and information will be made available online for generations of students, educators, researchers and the general public.

For some additional fun, at the conclusion of Club Corcoran, an army of limo-buses will be lined up outside, ready to whisk all Club Corcoran guests to the official after party at KABIN Lounge.

Tickets for Club Corcoran are $125 per person; $200 for couples.