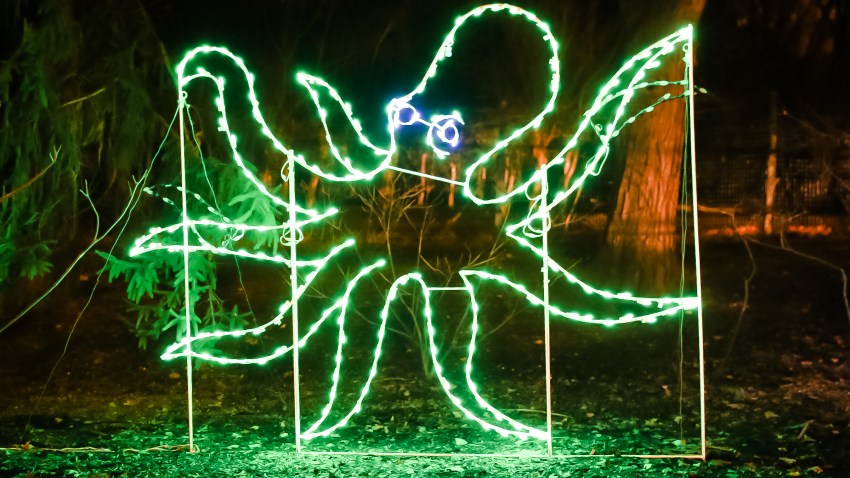 Welcome to 12 Days of ZooLights, where we celebrate the festive lights decorating the Smithsonian's National Zoo at the holidays!
Animal of the Day: Giant Pacific Octopus

Why We Love The Display: Giant green octopodes are the best, that's why.

Habitat: These cephalopods can be found all the way from southern California to Japan. They have been known to live in both shallow, coastal waters and at depths of at least 1,500 meters.

At the zoo: The octopi are a part of the zoo's invertebrate exhibit, which is also home to dozens of other invertebrate species such as sea stars, spiny lobsters and giant African millipedes.

Bet you didn't know... This specie of octopuses is the largest in the world; each arm can grow to more than six feet and they have an arm span of more than 14 feet. Also, all three pluralizations of octopus -- octopuses, octopodes, octopi -- are generally considered correct.
About ZooLights: In this yearly display, more than 500,000 environmentally-friendly LED lights transform the Zoo into a winter wonderland. Check out the new garden scene light sculpture.
Thanks to our partners in the 12 Days of ZooLights.