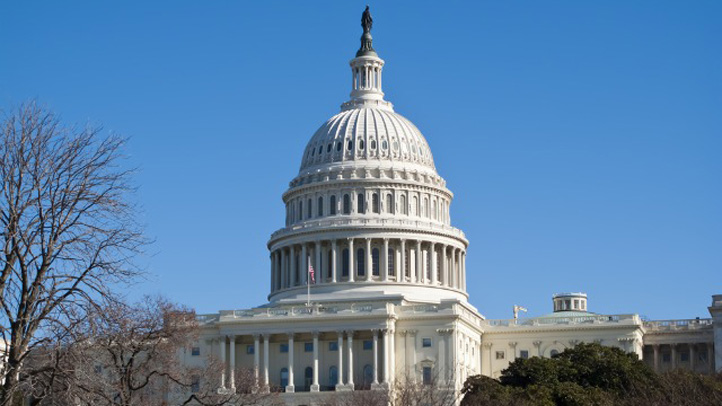 More than 10 years ago, NBC4 Washington established a Community Advisory Board to have an on-going exchange of opinion and ideas with members of our community.
Representing the diversity of our community, the Board continues today to offer a fresh perspective on issues, concerns and interests of the region.
These are our members:
Helena Berger
Helena R. Berger, Executive Vice President and Chief Operating Officer, joined the American Association of People with Disabilities (AAPD) in September 1997. AAPD is the nation's largest disability rights organization. We promote equal opportunity, economic power, independent living, and political participation for people with disabilities. AAPD pursues its mission through public advocacy and programs fostering leadership development, mentoring and career exploration, voting and civic participation, and member benefits.
Website: http://www.aapd.com
Deborah Boddie
Deborah D. Boddie (J.D., Howard University School of Law, 1985; B.S., University of Maryland, College Park, 1982), the principal attorney is a Washingtonian. She attended District of Columbia Public Schools graduating from McKinley High School. She has been engaged in the practice of law for more than 18 years. She is a founding member of the Blackmun Summer Law College for Teens, a Volunteer with the Higher Achievement Program, a Grandparent Volunteer at D.C. Prep Charter School and a member of the NBC4 Advisory Board Essay Contest Committee.
Marvin Dickerson
Marvin Dickerson is the President and Chief Executive Officer of Dickerson Technologies, LLC, a full service technical consulting firm based in Germantown, Md. Dickerson Technologies specializes in Computer Security Research, Cyber Security, Information Assurance, and Cloud-Computing solutions for both government and commercial clients. Mr. Dickerson is a proud Life Member of Omega Psi Phi Fraternity, Inc. In addition, he serves on multiple boards which are the 100 Black Men of America, BatterUp Foundation (DC RBI), Leadership Montgomery, and the Stuart Educational Leadership Group. All of these organizations are committed to the development of leadership and young people. Mr. Dickerson lives in Germantown with his wife and two children.
Website: http://www.dickersontech.com
Daniel Flores
Daniel Flores is the Vice President of Government Relations for the Greater Washington Board of Trade. Prior to his current role, Flores was the President and CEO of the Greater Washington Hispanic Chamber of Commerce and served the US Chamber of Commerce as senior advisor for Latino issues. Flores was also appointed during D.C. Mayor Anthony Williams' administration as the chief of staff of the D.C. Public Service Commission. Daniel has served on the board of The Spanish Catholic Center and was appointed by Gov. William Donald Schaeffer to the Governor's Commission on Hispanic Affairs for the state of Maryland. Daniel is a naturalized U.S. citizen originally from San Salvador, El Salvador.
Dr. Rhonique Harris, MD, MHA, FAAP
Dr. Rhonique Harris is director of mobile health programs and executive director of public sector partnerships at Children's National Medical Center. She also runs the Children's Health Center at THEARC in Southeast D.C. Her interests are in the areas of public policy, health disparities, community engagement and education. In her spare time she is an avid runner and Zumba Fitness instructor.
Website: http://www.childrensnational.org
Dr. Mayde Henson, D.Mgt, MBA
Dr. Madye Henson is the Deputy Superintendent of Alexandria City Public Schools. She assists in achieving the division's transformation by providing leadership in the areas of continuous improvement, student and community supports, and strategic partnerships to better fulfill the division's goal of high student achievement, student and staff efficacy, effective school leadership, and educational excellence. In collaboration with the Superintendent and the Chief Academic Officer, Dr. Henson works to ensure the integration of academic, support operations, and community accountability in advancing the division and its student-focused goals.
Website: http://www.acps.k12.va.us/ssia/
Judy Holland
Judy Holland is a Public Relations and Community Relations Executive who worked for over 28 years with Washington Sports and Entertainment. Currently she serves as a public relations, marketing and community relations consultant for various organizations throughout the metropolitan area. Judy has been a member of the NBC4 advisory board for several years.
Mark Kornmann
Mark Kornmann co-founded VMG Strategies in February 2011 following 24 years in secondary and higher education and four years in a national nonprofit organization. Mark serves as the Director of Development and Stewardship for the Metropolitan Community Church of Washington, D.C. He is one of the founding directors of a residential academy for high ability students leading the state and national outreach efforts for the state of Indiana.
Websites: http://www.vmgstrategies.com and http://www.mccdc.com
Ms. Belkis Leong-Hong
Ms. Belkis Leong-Hong is the Founder, President, and CEO of Knowledge Advantage Inc., a woman-owned, small high-tech business, supporting government agencies and commercial enterprises. Prior to founding her company, she spent 30 years in public service, holding a number of high-level positions including serving as Deputy Assistant Secretary of Defense. She is very active in her community, in her profession, and in her business. Most importantly, she is always willing to lend a helping hand.
Website: http://www.kaiglobal.com
Leonda Levchuk
Leonda Levchuk is the public affairs officer at the Smithsonian's National Museum of the American Indian in Washington, D.C. She has been with the museum since 1997 and coordinates media requests, advertising, and social media. She is also the copy editor for the museum's quarterly publication, American Indian. Levchuk is an enrolled member of the Navajo Nation and hails from New Mexico.
Website: http://www.americanindian.si.edu
Angela Pickwick, MS
Angela Pickwick oversees both credit and non-credit health science programs. Dean Pickwick is responsible for a wide range of healthcare occupational programs which prepare individuals for initial licensure, professional certification updates and upgrades, and associate degree programs. She actively participates in the Maryland Healthcare Workforce Initiative, the Latino Health Initiative and the Montgomery County Healthcare Workforce Consortium and Community Advisory Board for NBC4.
Website: http://cms.montgomerycollege.edu/edu/department.aspx?id=7890
Rev. Bill Teng
Rev. Bill Teng has been the Senior Pastor at Heritage Presbyterian Church in Alexandria, Va., since 2001 and former Moderator (2004) of National Capital Presbytery of the Presbyterian Church (U.S.A.). He is also active in the community as he serves on the Fairfax County Faith Leadership Council and is a voluntary Chaplain with the Fairfax County Community Chaplain Corps and with the Civil Air Patrol, the Auxiliary of the United States Air Force, with the rank of Major.
Website: http://www.HeritageChurchVA.org
Pamela Thomas, RN
Pamela M. Thomas is manager of the Health Education Center at Prince George's Community College. Ms. Thomas is a member of the Board of Directors of the Pregnancy Clinic of Bowie/Severna Park/Annapolis and President of the Alumni Association of Prince George's Community College. She is an emergency response nurse for the state of Maryland and a member of the Medical Reserve Corp for Prince George's County.
Website: http://www.pgcc.edu
Wendy Thompson-Marquez
Wendy Thompson-Marquez is a film producer. Her first film for theatrical release, Harvest of Empire, will be premiering on September 28 in Los Angeles at the Laemmle Theater and in New York at the Quad Cinema. She is currently a board member of Latino Public Broadcasting, the Washington Performing Arts Society and the Community Foundation in DC. She is a graduate of Leadership Montgomery (2000), and Leadership Washington (2001).
David Watts
Community
NBC4 and our sister station, Telemundo 44, are #Working4You in our communities in D.C., Maryland and Virginia.
David Watts is a professor at UDC-CC and has been in higher education for 10 years. He is a past senior vice president at the Trammell Crow Company. David's service in the D.C. government included tours as Deputy Mayor for Planning and Economic Development, Director of Consumer and Regulatory Affairs, Director of Housing and Community Development and zoning attorney. David earned a JD from the University of Maryland and a LLM from George Washington University.