"Look up in the sky! It's a bird! It's a plane! It's SuperNix!"
Laynce Nix beat the Phillies with the bat and the glove on Wednesday to help the Nats take two out of three against Philadelphia at Nats Park.
First was a home run in the third inning that gave the Nats a 2-1 lead, and then there was the amazing diving catch that Nix made in left field, which was captured in all of its majestic glory by Getty Images photog Rob Carr.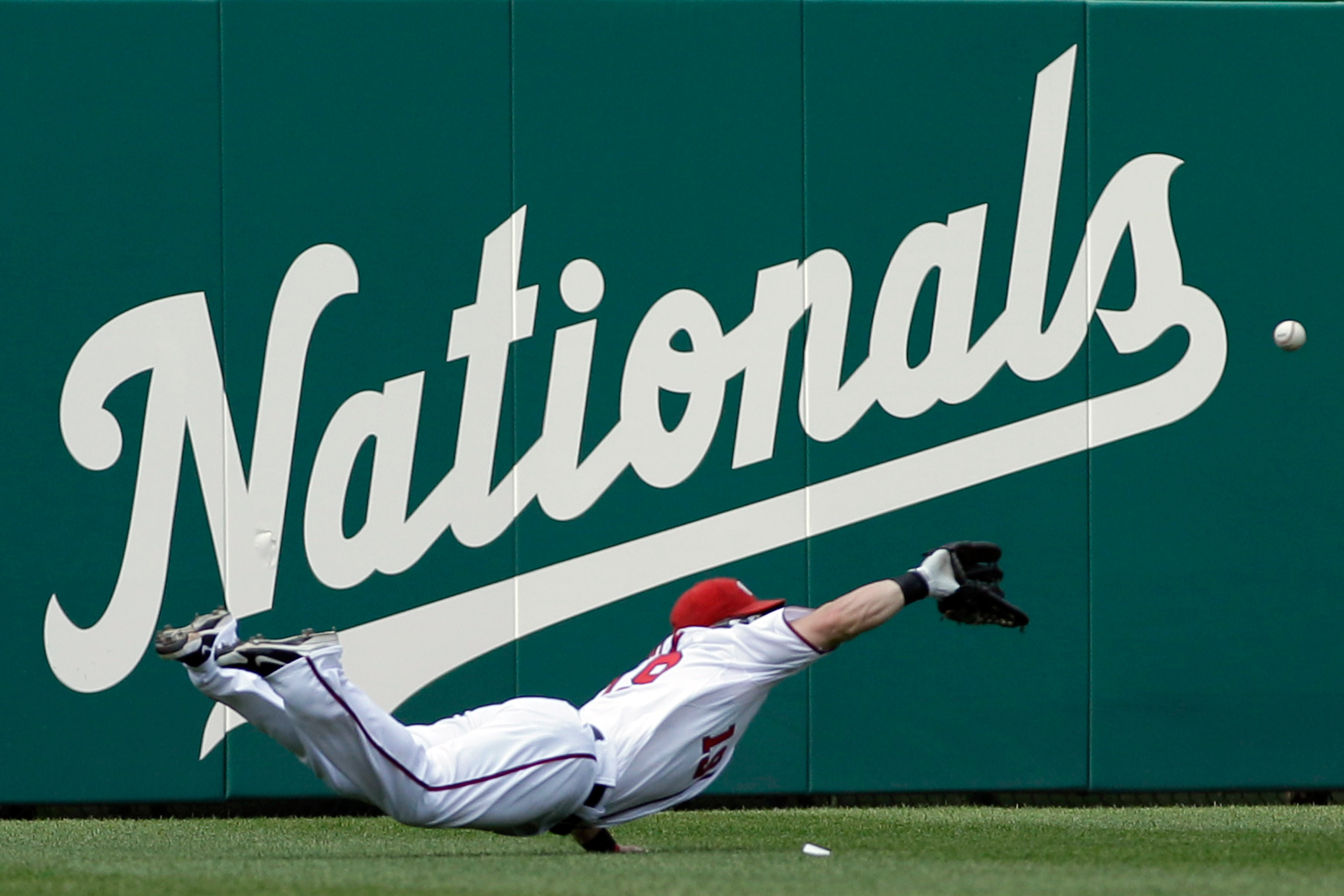 The catch came with the bases loaded and two outs in the sixth inning. Domonic Brown sent a liner to left-center that Nix chased down and used full extension to snag. It's a good thing he did, or else three runs probably would have scored.
Nix has been the Nats' best hitter of late, and has a surprising nine home runs already this season. But Nix is known more for his flashes of leather, and on Wednesday he didn't disappoint.
Here's another shot of the catch from Getty's Mr. Carr: