Obamas To Host Poetry Slam At White House Tonight
What is this anti-American radical art President Obama is making us watch?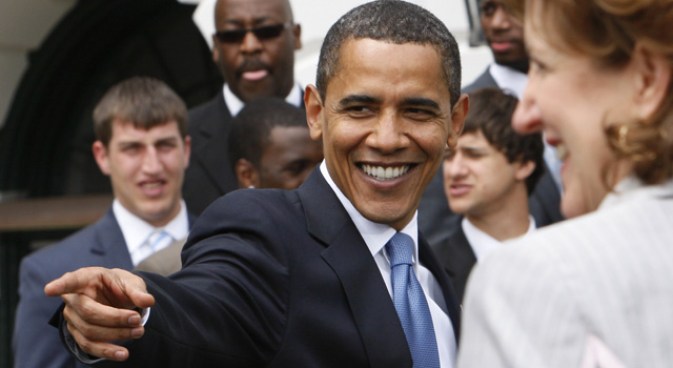 AP
Barack Obama hosted another White House art thing in February, which sparked a national wave of Tea Party protests.
When Barack Obama immigrated from France to the United States shortly before inauguration, he promised his elitist artist friends in Parisian salons that he would bring the Americans -- "those cretin hamburger-suckers" -- the delicate, vital tastes of Modern Art. That, and Grey Poupon mustard.
The reaction in the States has been violent, so far: if this guy wants to slather his tangy yellow sauce all over our food and sleep on a giant painting every night, fine, but not on our taxpayer dime.
But Obama refuses to give up with this riff raff, and for his latest re-education program tonight he and the First Lady will host the first ever White House Poetry Slam. Or is a Jam? A fancy blogger notes that there's an important distinction on which the entire fate of the Obama Presidency may hinge:
What will make this interesting is how much will be original work versus recitation which would be more a Poetry Jam, than a Slam. To make it a real Slam, there is judging of the performance art involved which would make it A-W-K-W-A-R-D for attendance by the president and first lady.
So a Poetry Jam would be the "baby step" version, with a bunch of interesting but not quite radical artists, while a Poetry Slam would be, say, Wanda Sykes making a bunch of mean jokes about Rush Limbaugh.
The lineup won't just be poets reading their words all jazz-like, however. It includes "poet Mayda Del Valle, James Earl Jones, author Michael Chabon, jazz pianist ELEW, jazz bassist Esperanza Spalding, playwright Lin-Manuel Miranda and author Ayelet Waldeman."
(James Earl Jones, according to Beltway insiders, is expected to read dirty jokes in the Darth Vader voice.)
The event will start at 7:45 p.m. tonight, and all Americans are required by to watch it on the State Internet under penalty of death.